I receive quite a few inquiries each month about what I shoot with, so this is an effort to help anyone who is curious about the lens choices behind my shooting style. Or, just in case someone wants to start their own wish list! I shoot seven days a week from April through November. There are zero days off for me or my equipment so I need absolute workhorse lenses and tons of backups. It's one reason I don't mess around with third party lenses (Tokina, Sigma, etc…) I can be rigid with my lens choices, which means I won't even consider shooting with generic zooms or "fun" lenses (tilt shift, fish eye). At any given time, I'm carrying three main lenses for news assignments, portraits and weddings.
Here's what never leaves my bag: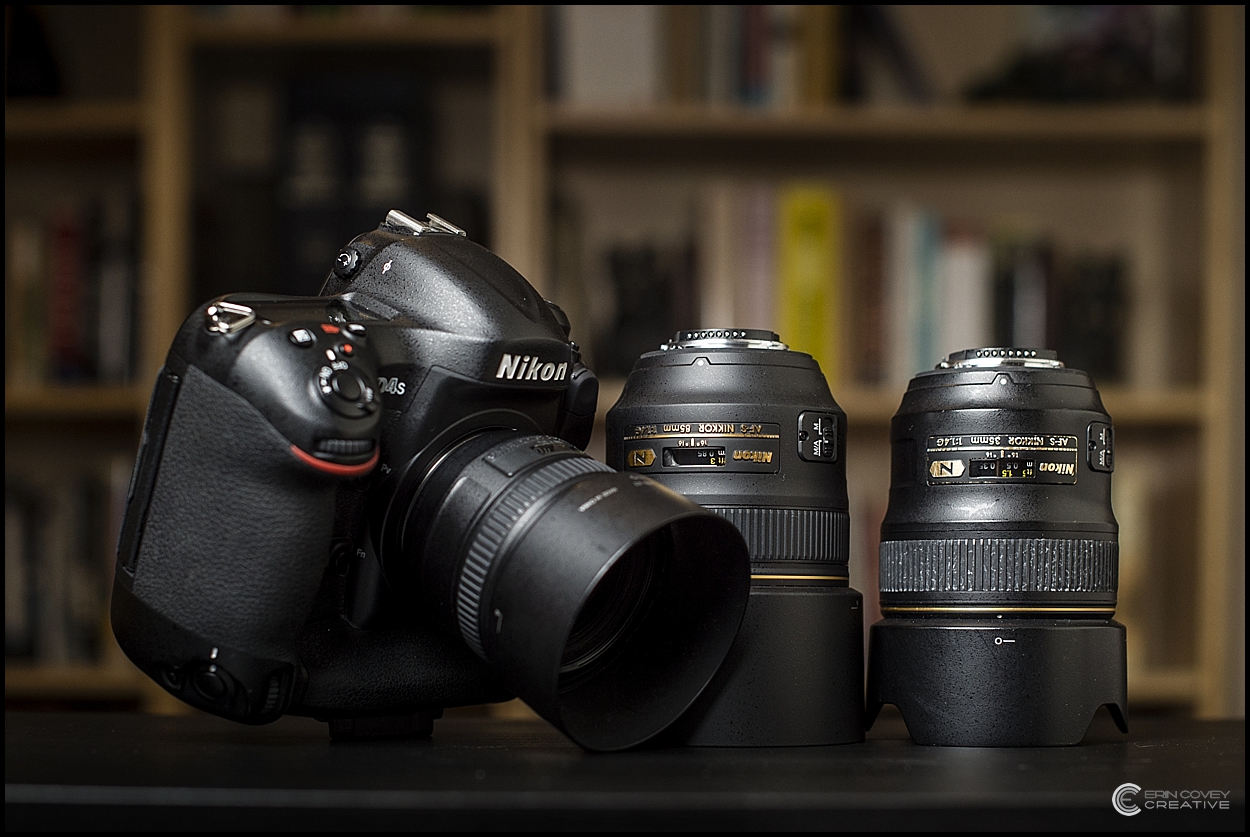 This wide angle is great for the getting ready portion of the day because I'm typically in cramped quarters (hotel room). It's also helpful to bring in the environment into the shot, to give some scene setting in the background when I like what's going on around the subject. Because it goes down to f/1.4, I never have to worry about getting enough light. This is also the number one lens for any and all fast dance photos during a reception!
The 35mm is also absolutely essential for most news assignments.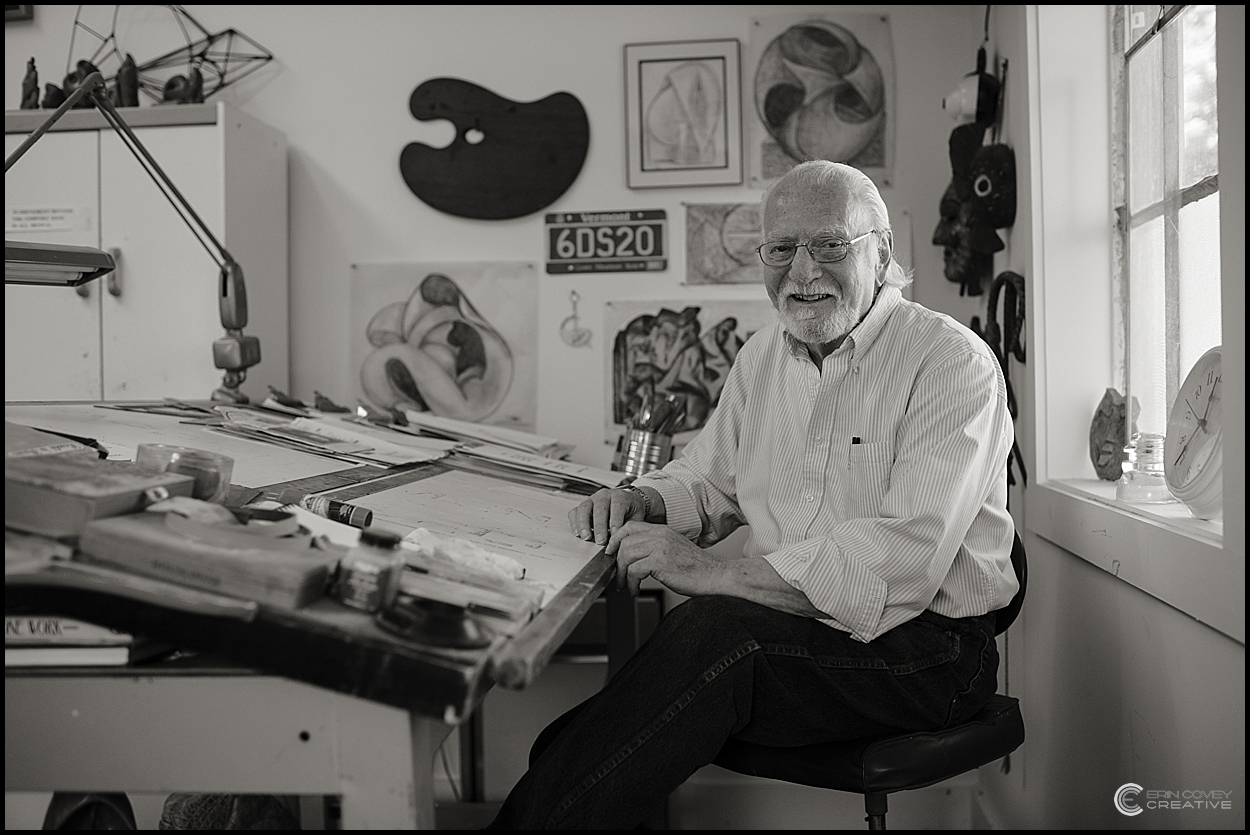 News is often about context: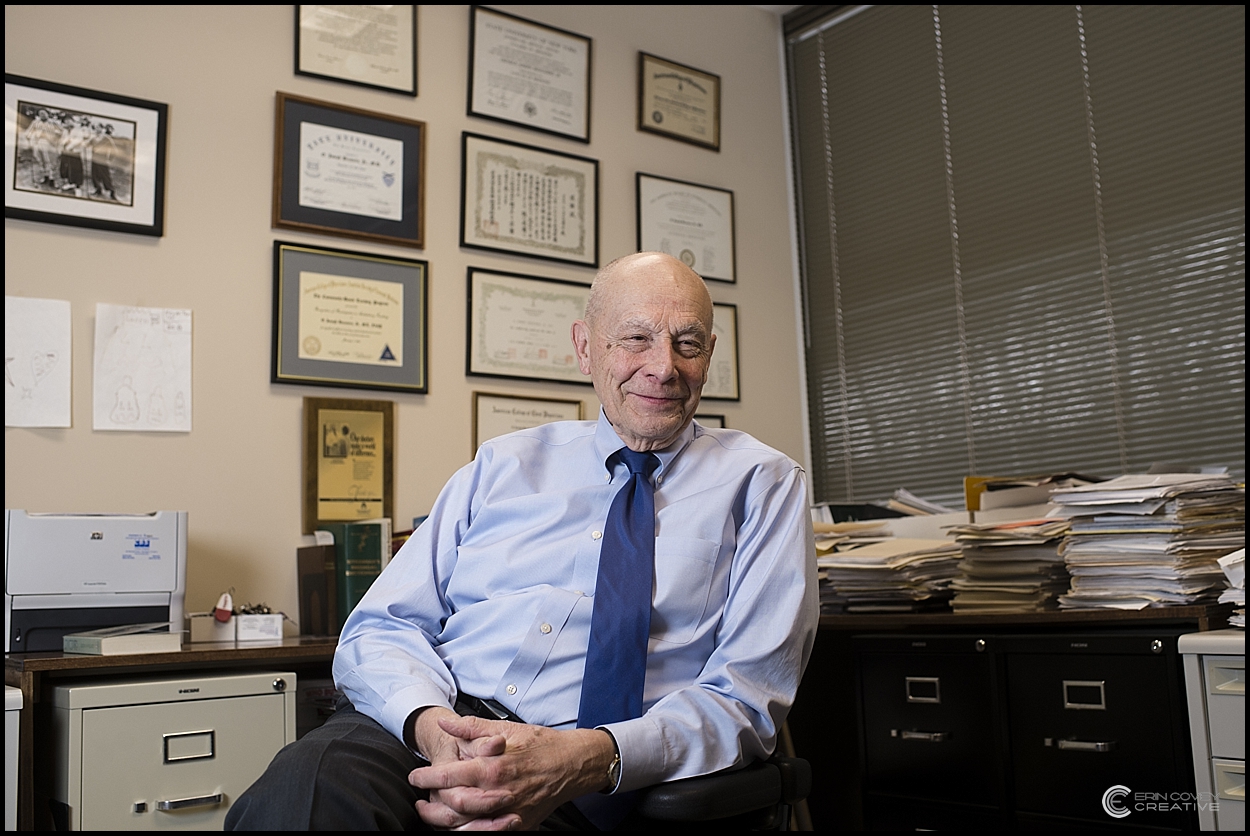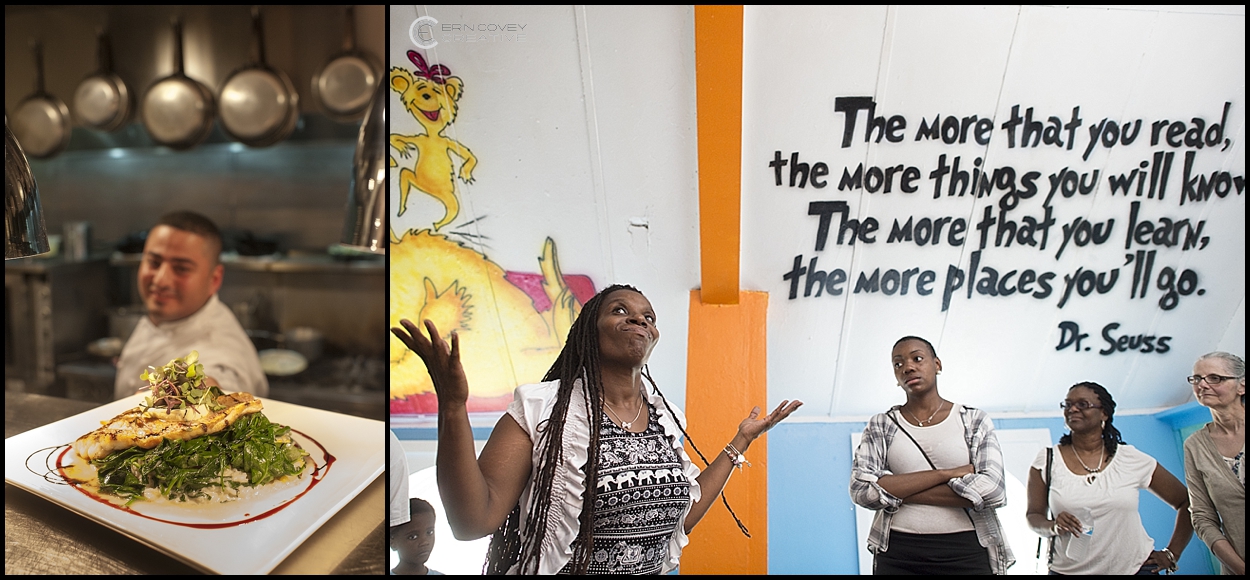 It's also nice to get some super close-up shots of a couple during an engagement session. I have no problem getting really close to people, so this is a beautiful portrait lens for those more intimate candids.
If I need to get a little space from my subjects, this is my go-to lens. I will often document the V.I.P's watching the bride get her makeup on with this lens. This is the cheapest lens I own by far (and the one that doesn't get used a ton when compared to the others, ha ha). So if you're looking for a first pro lens, this is it!
Also, I use this for posed group shots.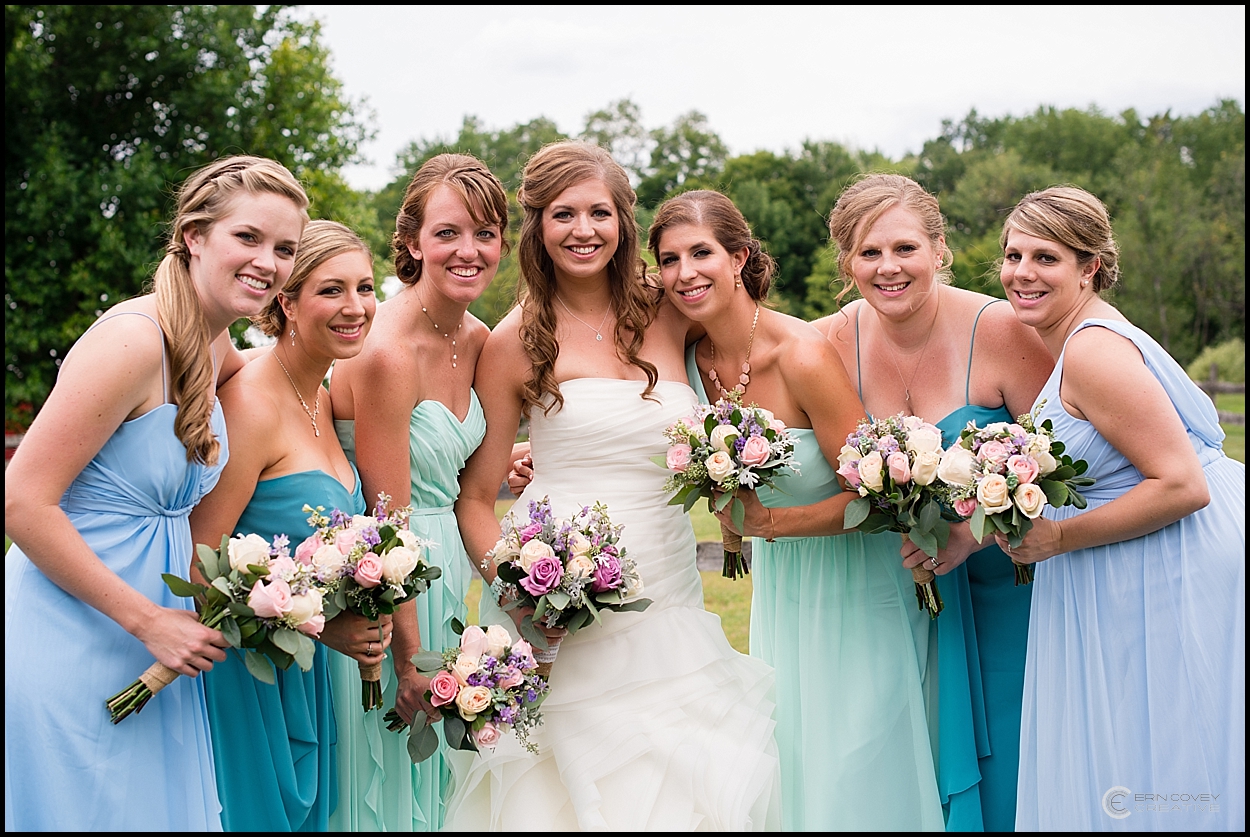 My primary lens for all portraits and headshots, including those signature bride shots.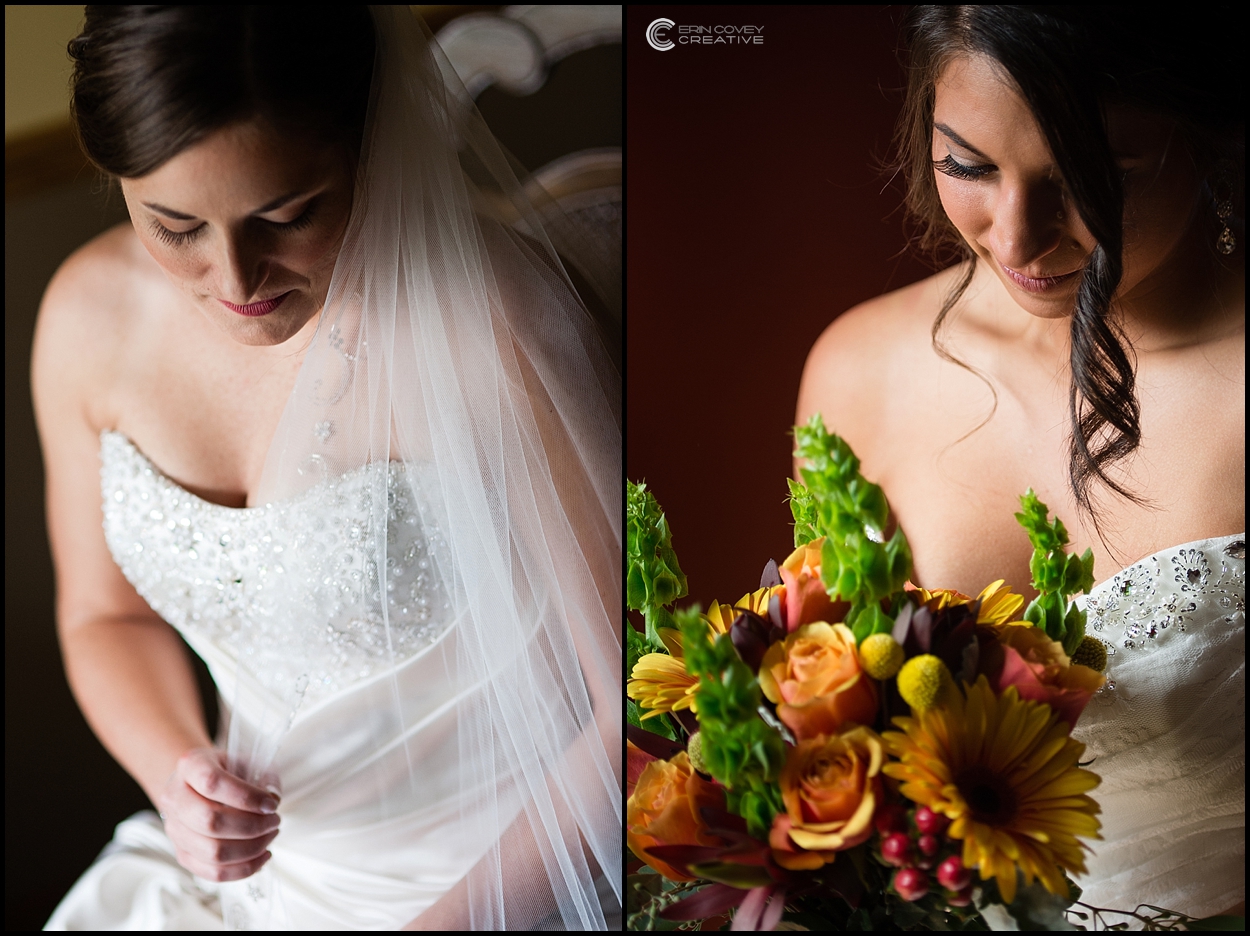 Before I arrive to photograph the ceremony during the wedding day, I swap out my 85mm and grab my 70-200mm 2.8. I could absolutely document an entire wedding with just the 35mm and the 85mm, but I do use the 70-200mm a TON. We have three of them because we use them so much! Particularly if I am shooting in a church where I am relegated to the back or sides or balcony, I could not be without this! I need that length it gives without being obtrusive.
This is also my absolute main lens during an engagement session because I love the bokeh it produces, everything just fades to the background.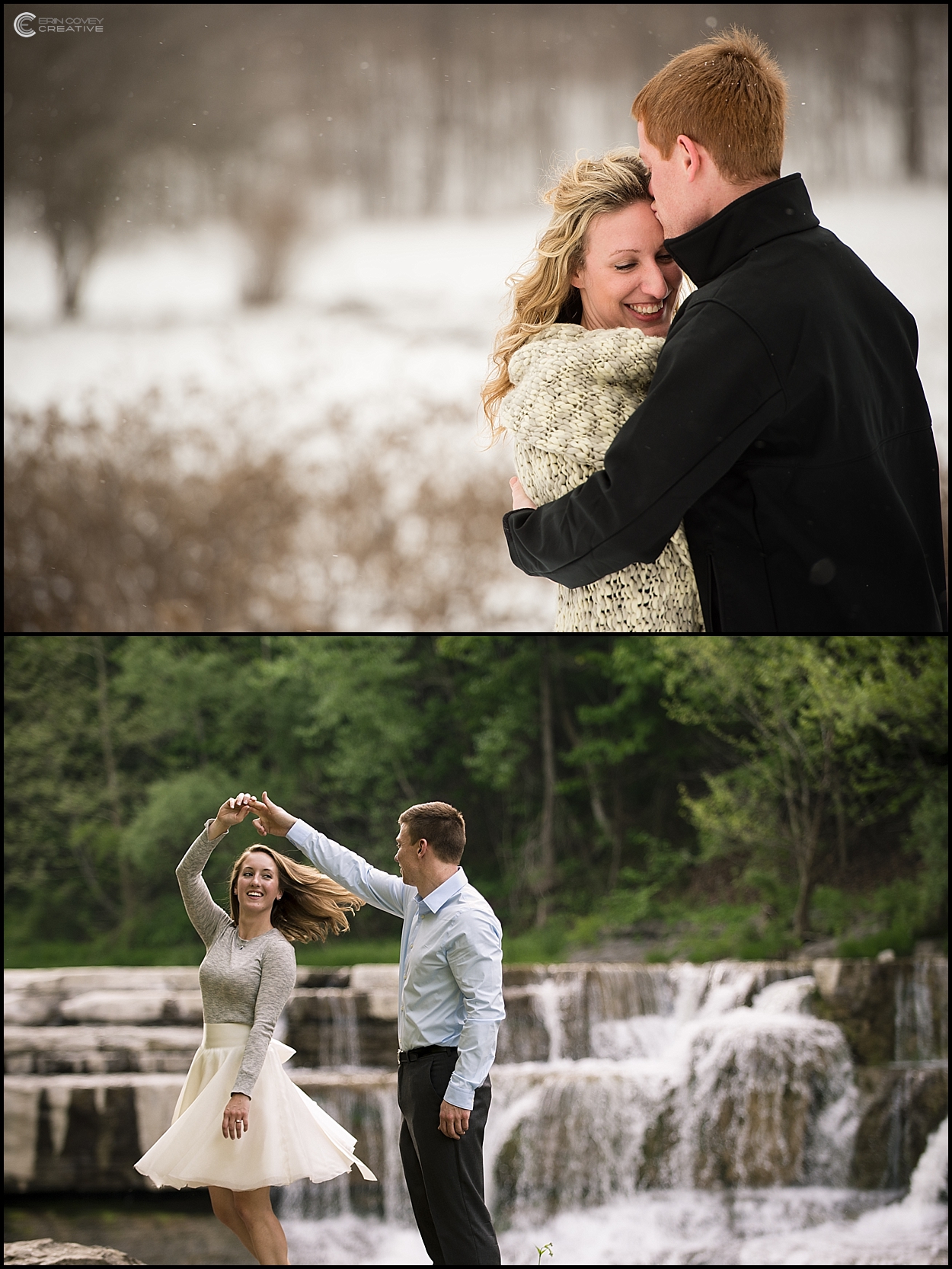 It's also a great lens for news portraits.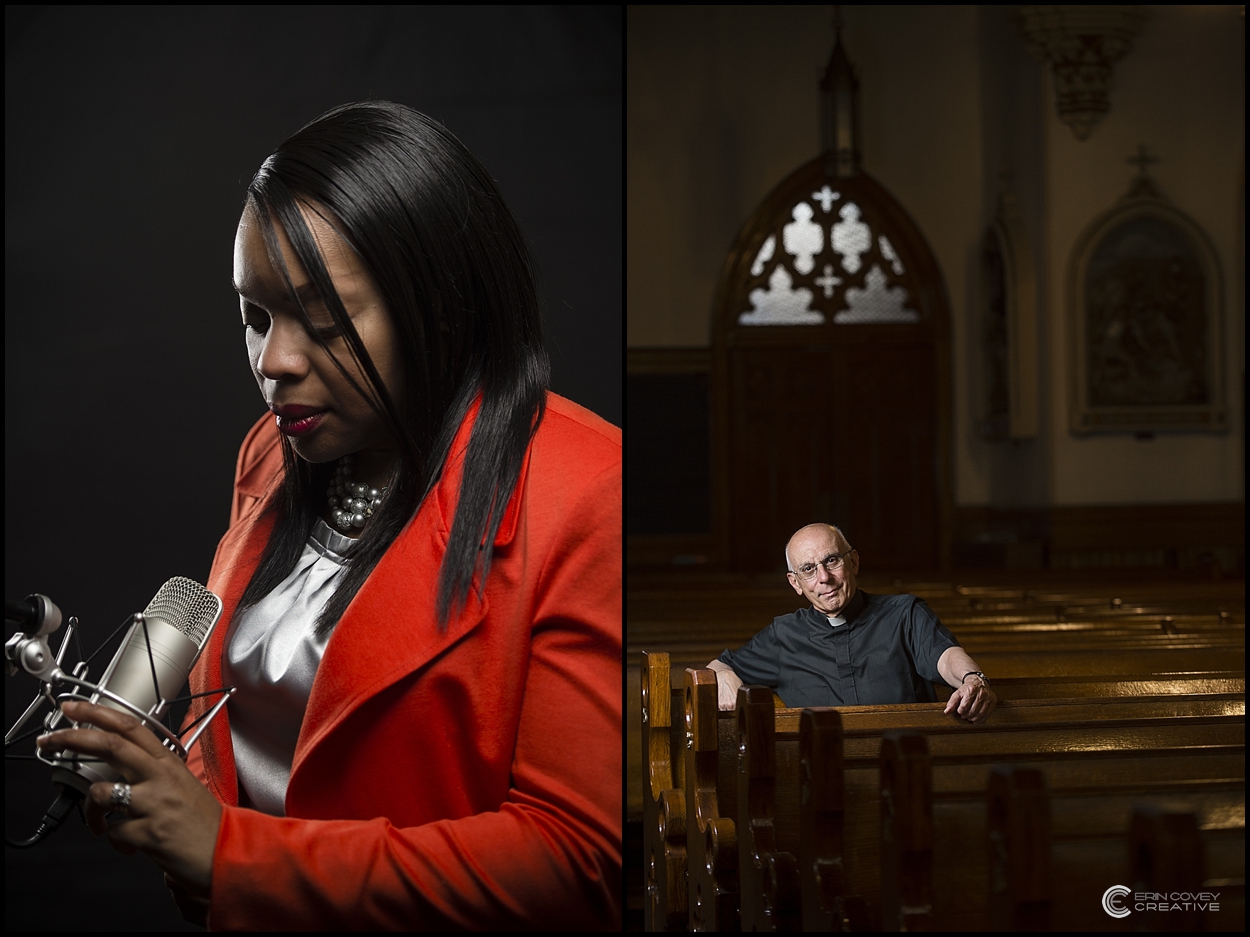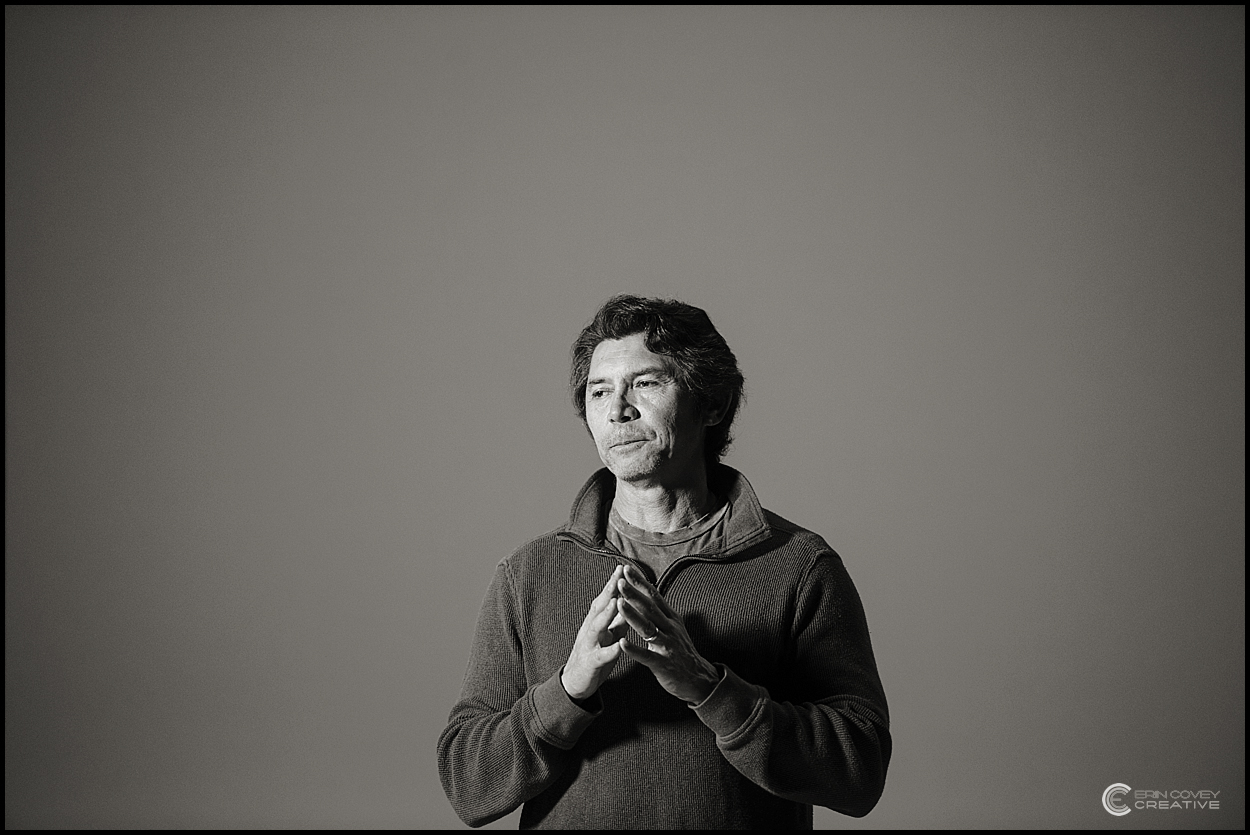 This is the only lens I use for sports photos (I was using a 300mm 2.8 until it broke in half, but that's a story for another day!)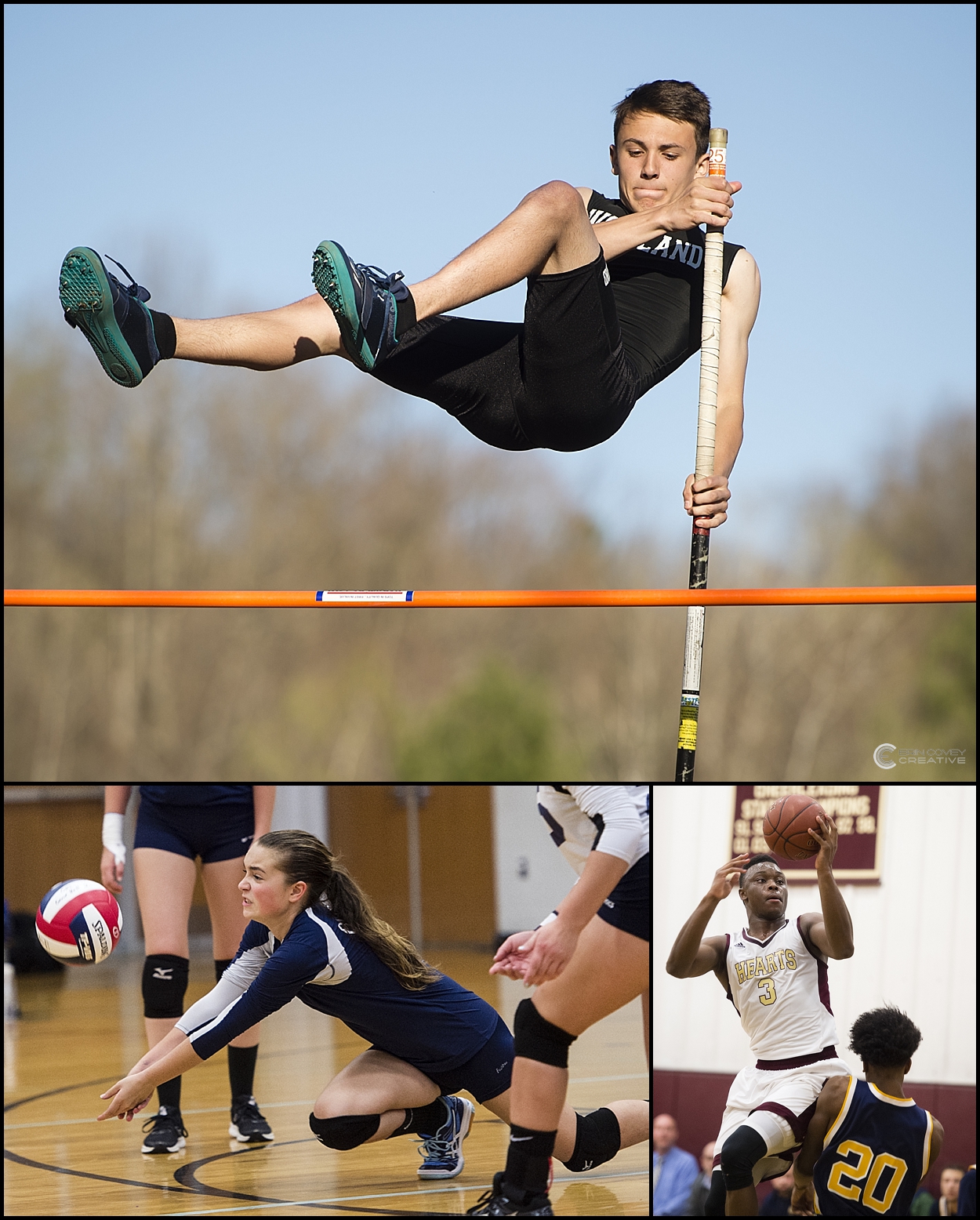 Each of those four lenses are in heavy rotation.
What second shooter Peter has for his primary lenses: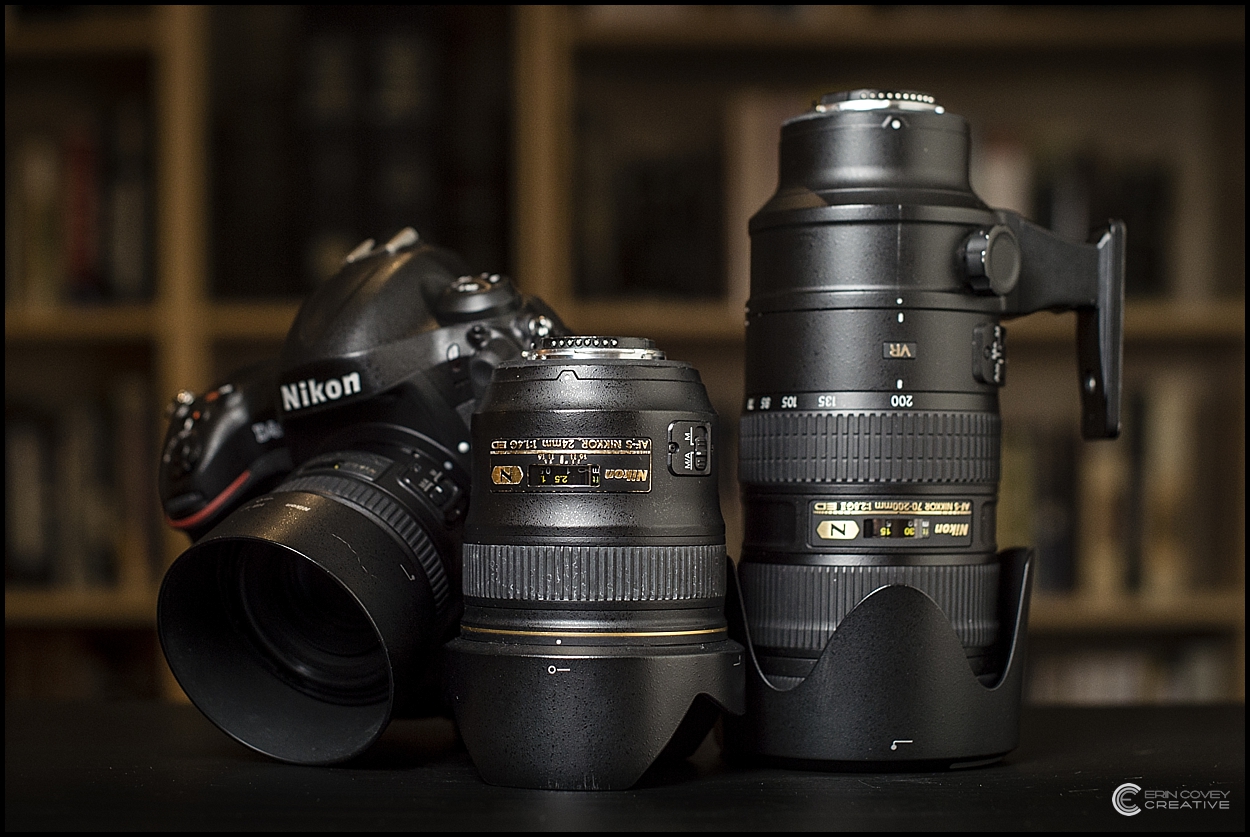 I'm obsessed with these balcony shots of the church he takes, and so are my couples. They always make the wedding album and he gets them at each and every wedding. They are the showstopper environmental pictures, particularly when the bride is walking down the aisle. The lens is the widest I own and it's gorgeous.

He also takes the 24mm 1.4 with him for the guy's getting ready. As cramped as I am during the getting ready portion, usually the guys are in an even smaller room! This lens is also gorgeous for really showing the beauty of the entire scene during formal portraits for a wedding or engagement session.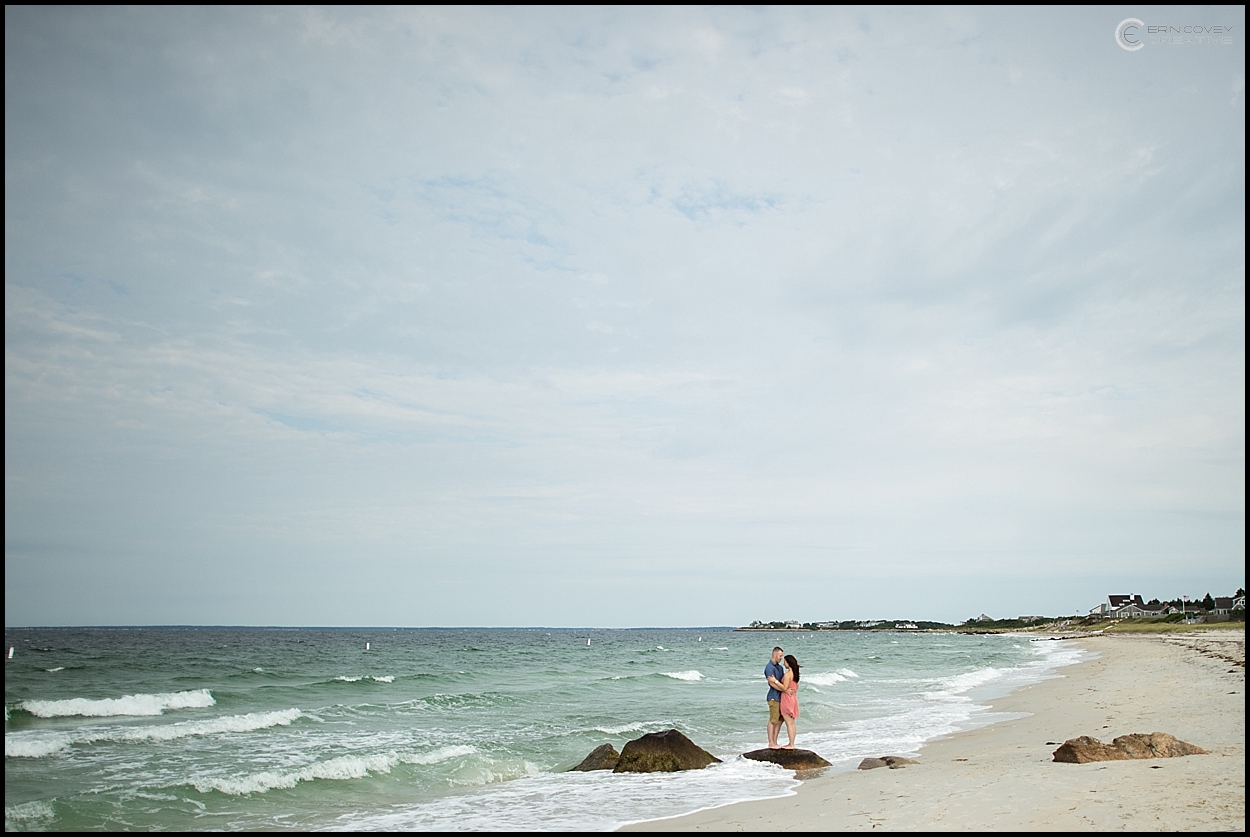 He doesn't use this quite as much either during the wedding or engagement sessions, but usually the group shots are handled well with it.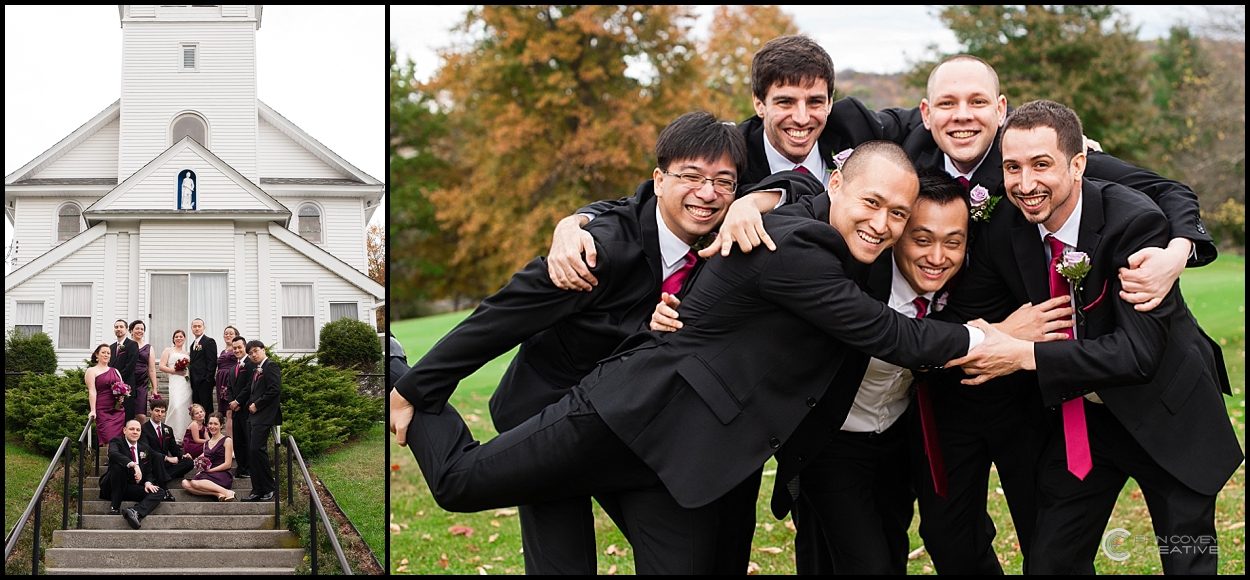 This is Peter's number one lens. Once he gets what he needs from the wide angle 24mm 1.4, he picks up this telephoto and uses it the rest of the night. While I am arranging posed group formals, he is almost always to the side, getting stealthy candids. It's such a nice addition to the coverage of the day!

It is truly a beautiful portrait lens for any occasion!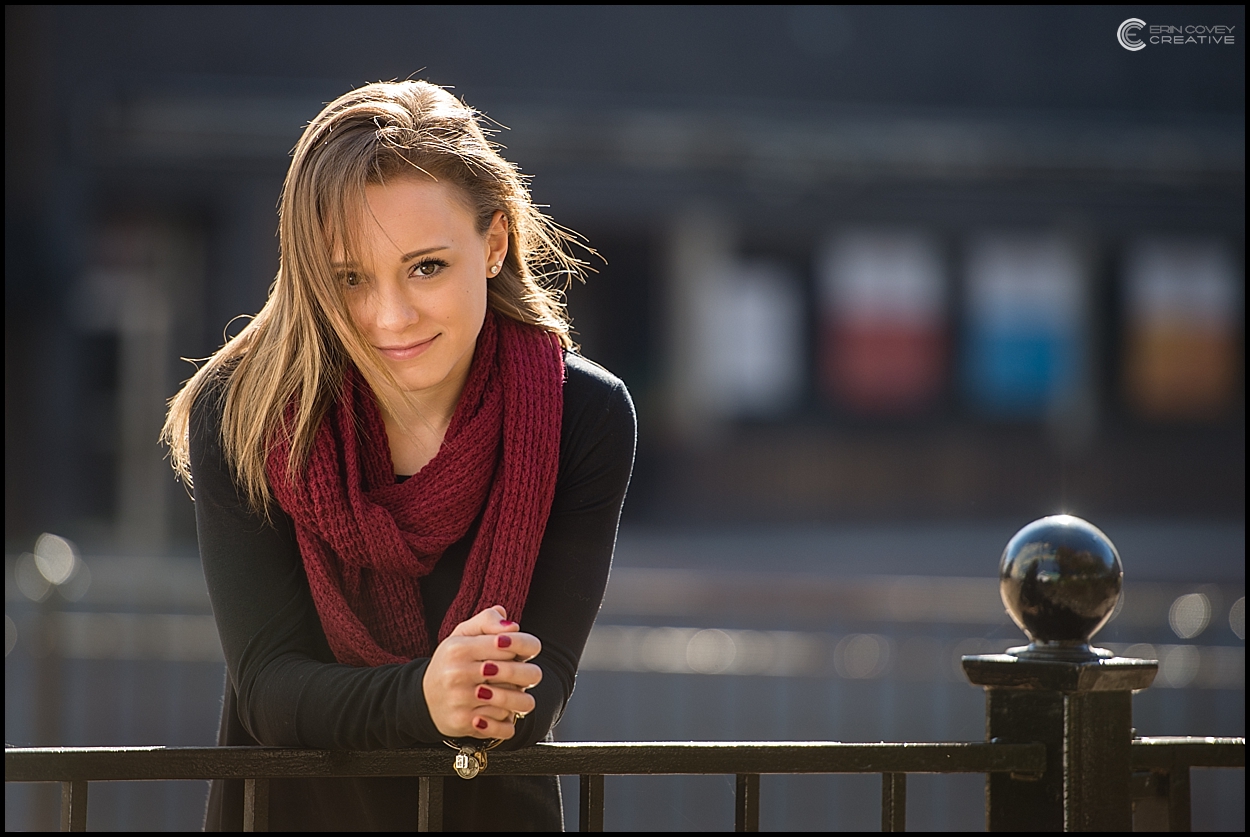 Other lenses that occasionally get used:
This only gets pulled out for the ring shots or other jewelry. Maybe I shoot ten frames per wedding. MAYBE. It doesn't focus as quick as the others so it's rare I use it for people pics! It is essential for close-ups of details though!

Both of our cameras are Nikon D4s, we won't shoot with anything else, until Nikon replaces it with something better. But, let me tell you, I could shoot for the rest of my life with this camera, I love it that much. I lug this beast around with me everywhere I go, choosing it over an iPhone or my smaller cameras each and every time. I just love it so! The good news is that this lens has been out for so long that it is now over a thousand dollars cheaper than they were when we bought them!
A lot of people ask me why I chose Nikon to begin with, and you won't find me ever disparaging Canon. They are both fantastic systems. About ten years ago when I switched to digital (I shot with a Minolta film camera) the ONLY reason I went with Nikon is because my photography idol used Nikon. Completely unscientific, I know! The lesson today? Advertising works, ha ha, (he is a Nikon ambassador to this day!)
Hope this helps friends! Happy shopping…and shooting!