Friends, I've got to start this blog post with a warning…it was really, REALLY hard to pick my favorites for this one! So, be prepared for a long post! Michael and Al's wedding was timeless and modern, with a nod to the rich history of their families. The gorgeous Utica train station was the backdrop for this love story, and the character it brought added so much visually. Then there were the pieces Michael chose to wear and the intimate moments dotted throughout the day. It was beyond memorable.
They planned a relaxed day with loved ones and it unfolded perfectly. There were so many beautiful exchanges, so many laughs and tears…it's the kind of day that sticks with you for a long time. The genuine joy and excitement, combined with the heartfelt connections so apparent between two families, it was humbling…and incredibly beautiful.
A few favorites…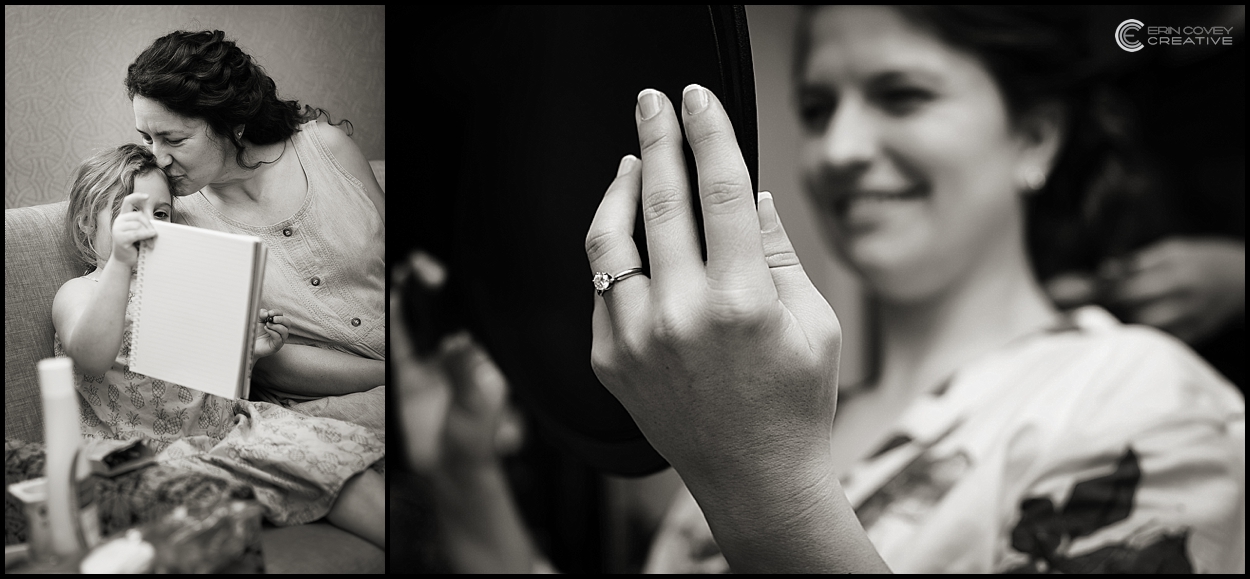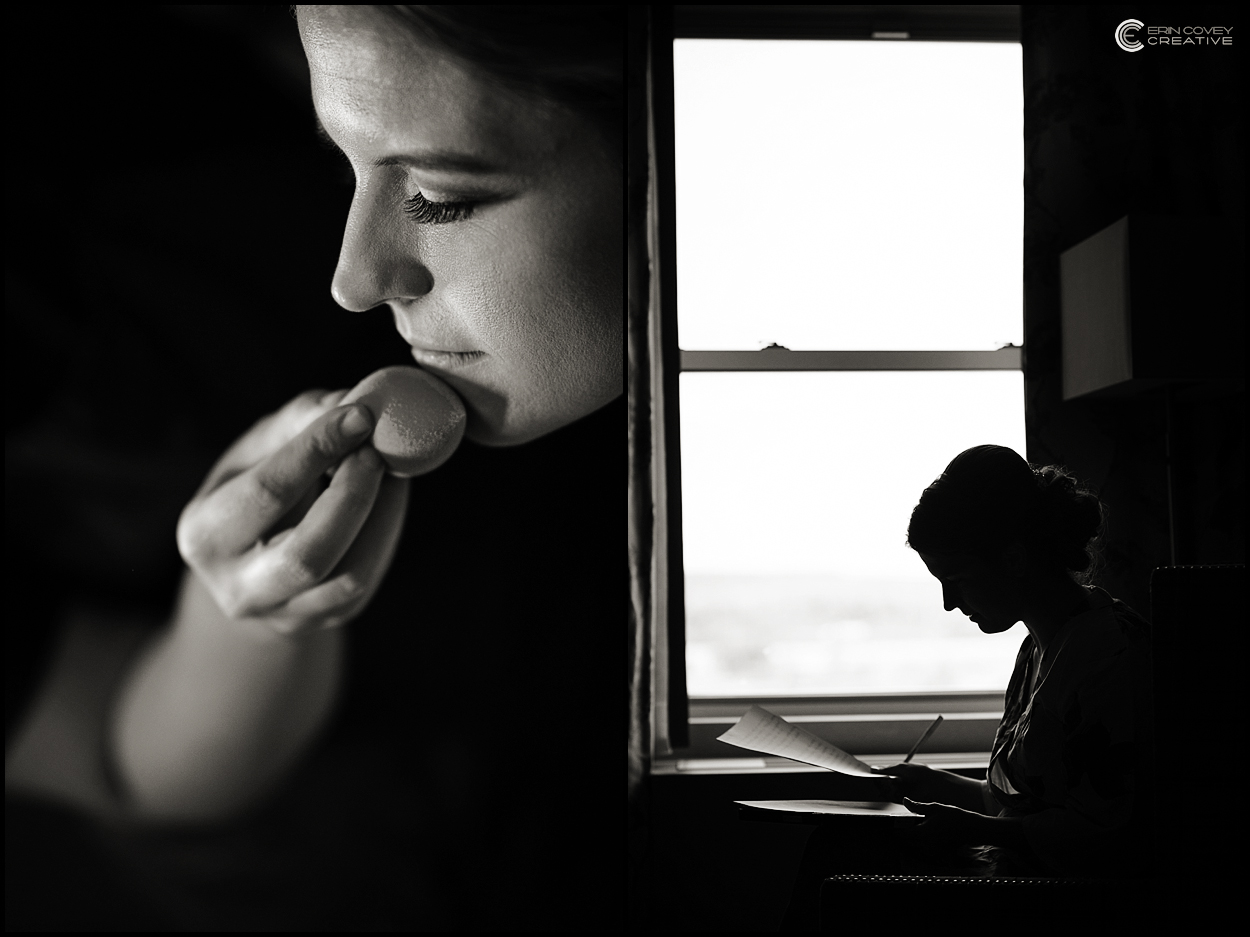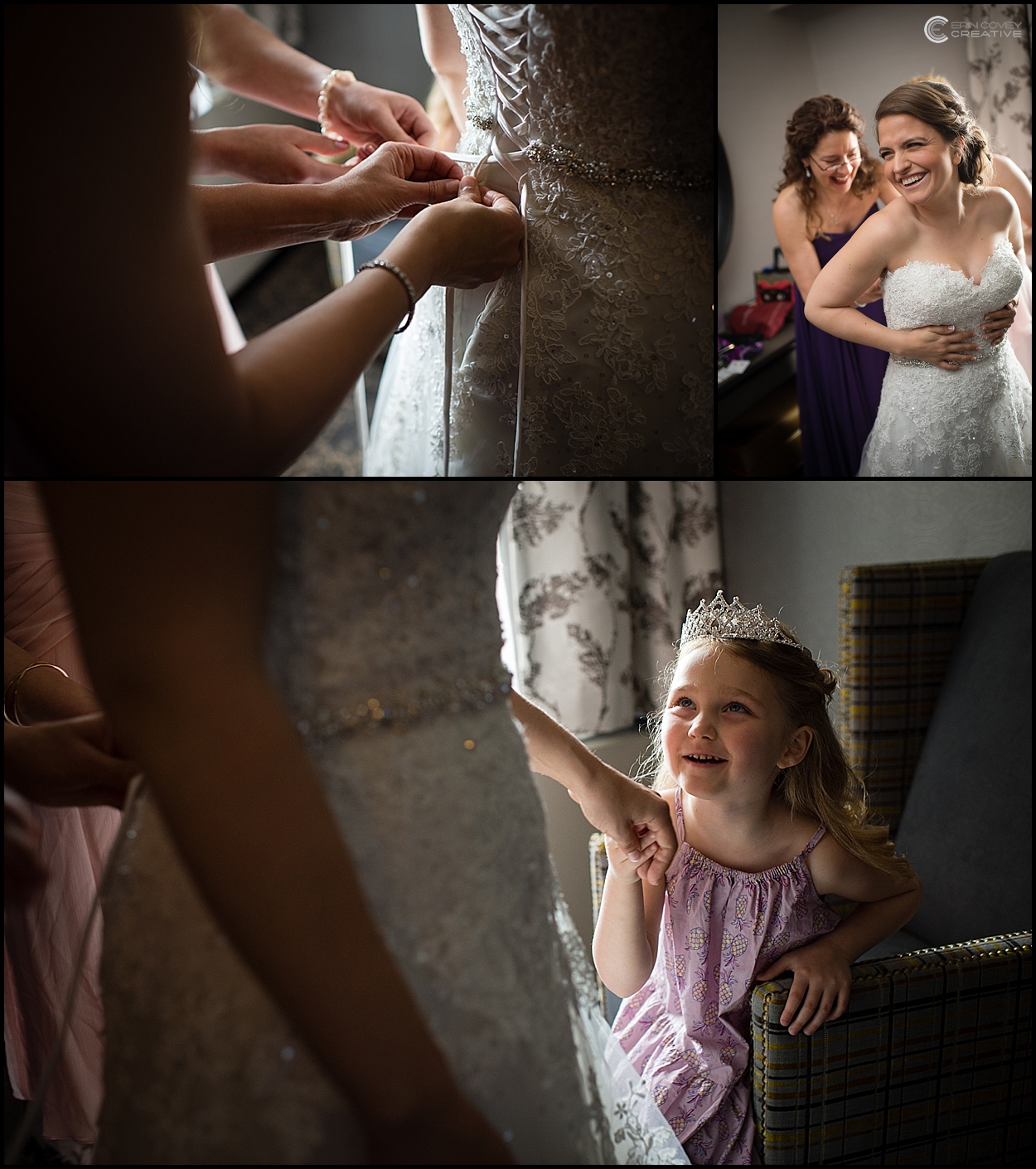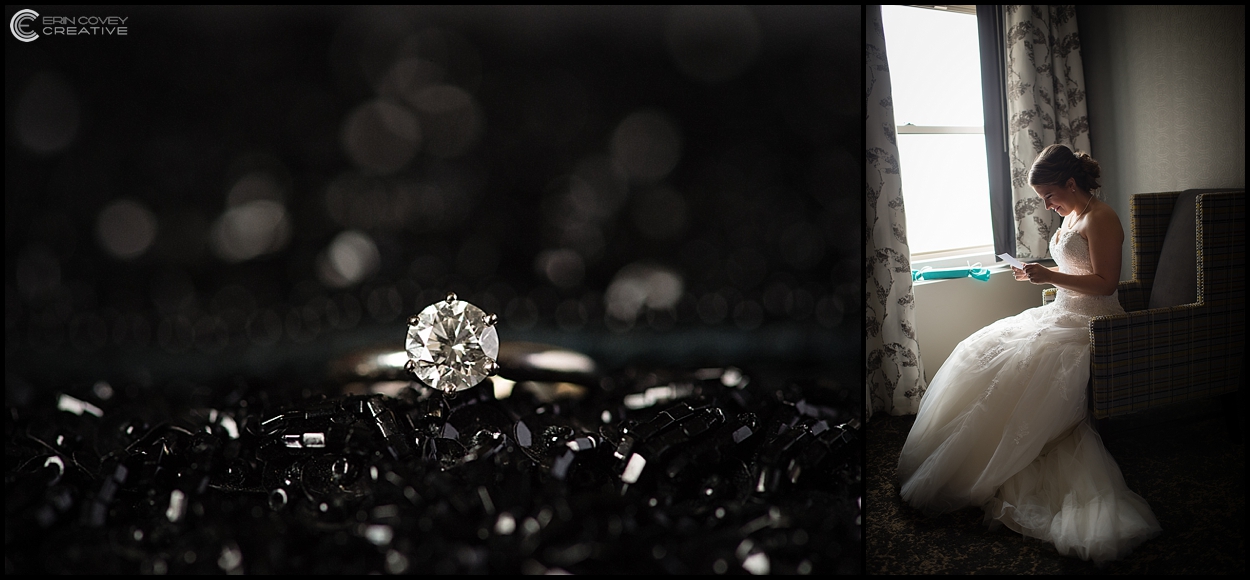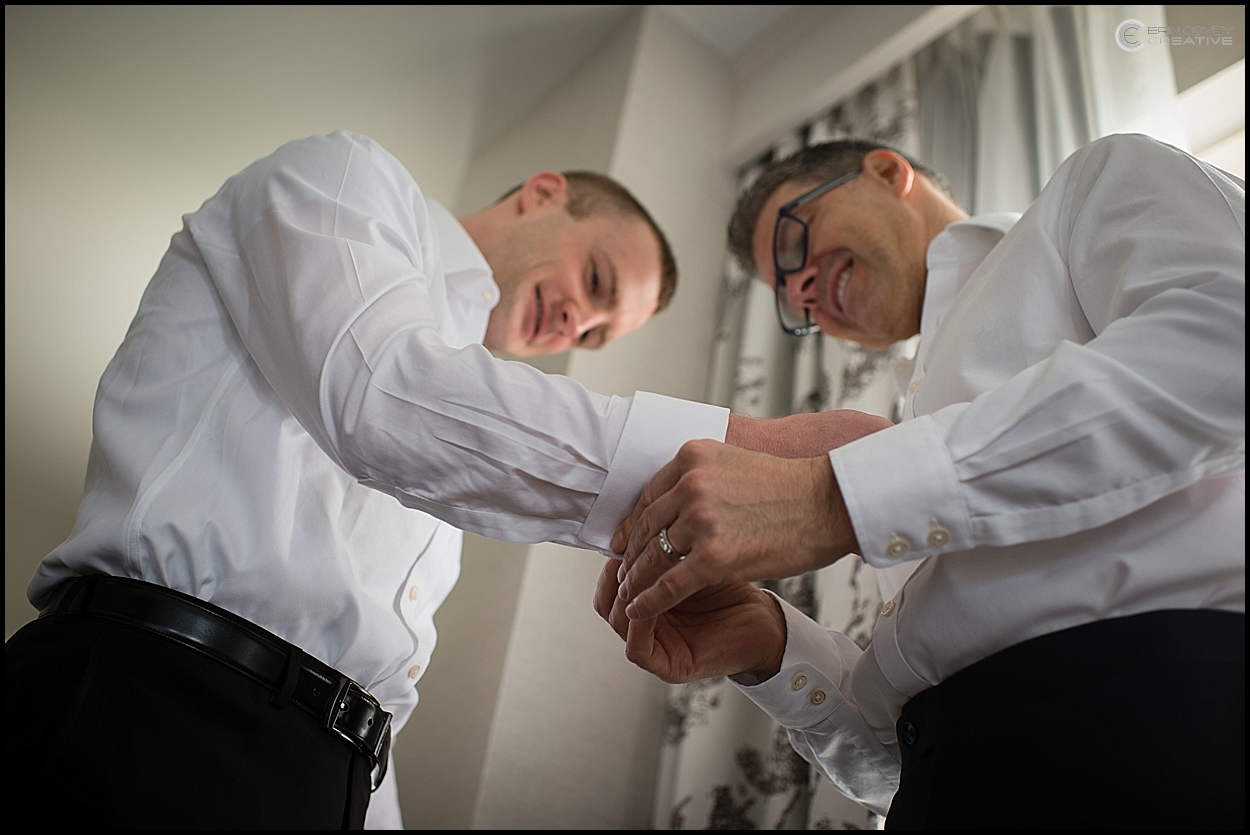 Such a beautiful First Look outside Hotel Utica…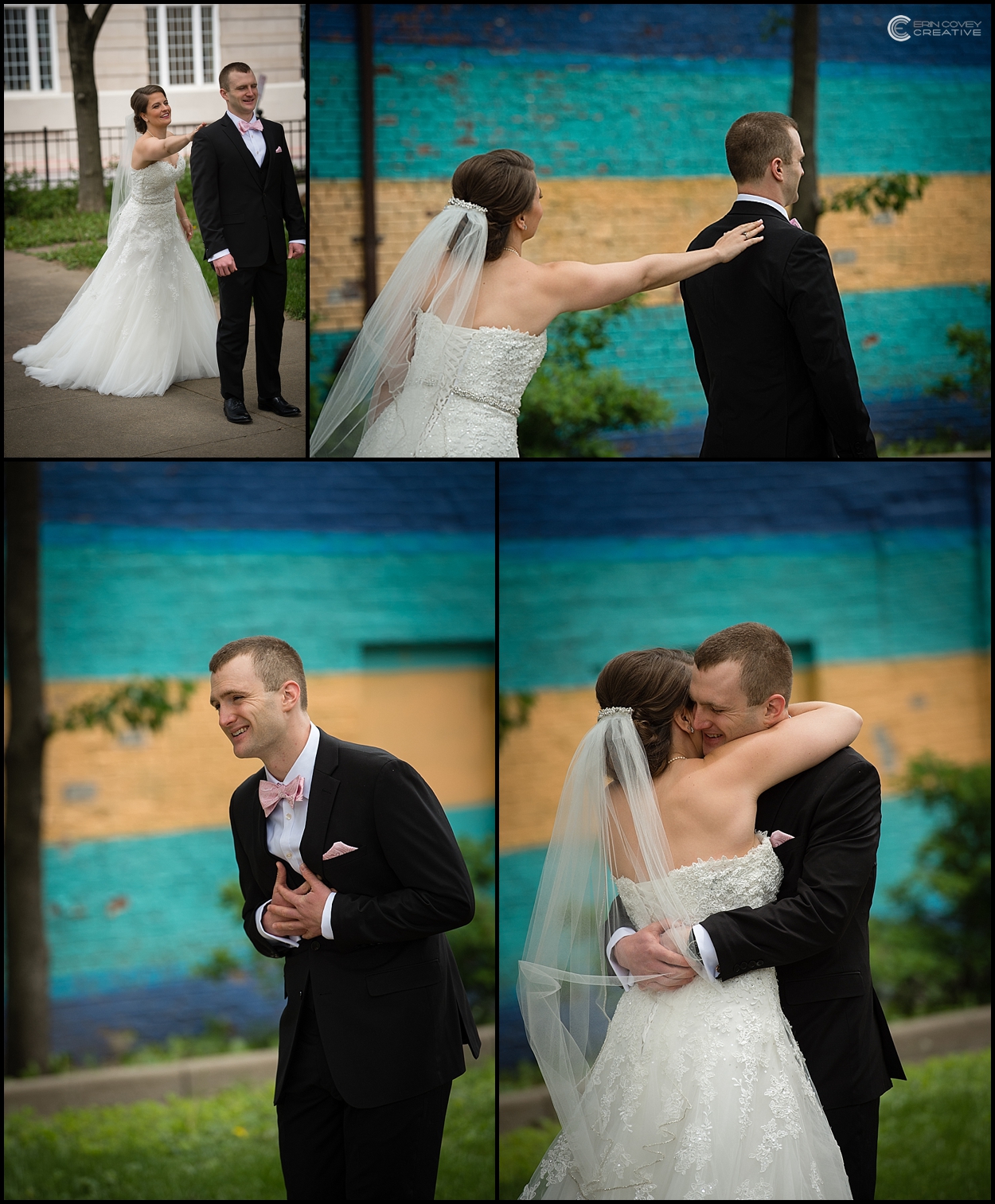 A few relaxed wedding party photos at Proctor Park…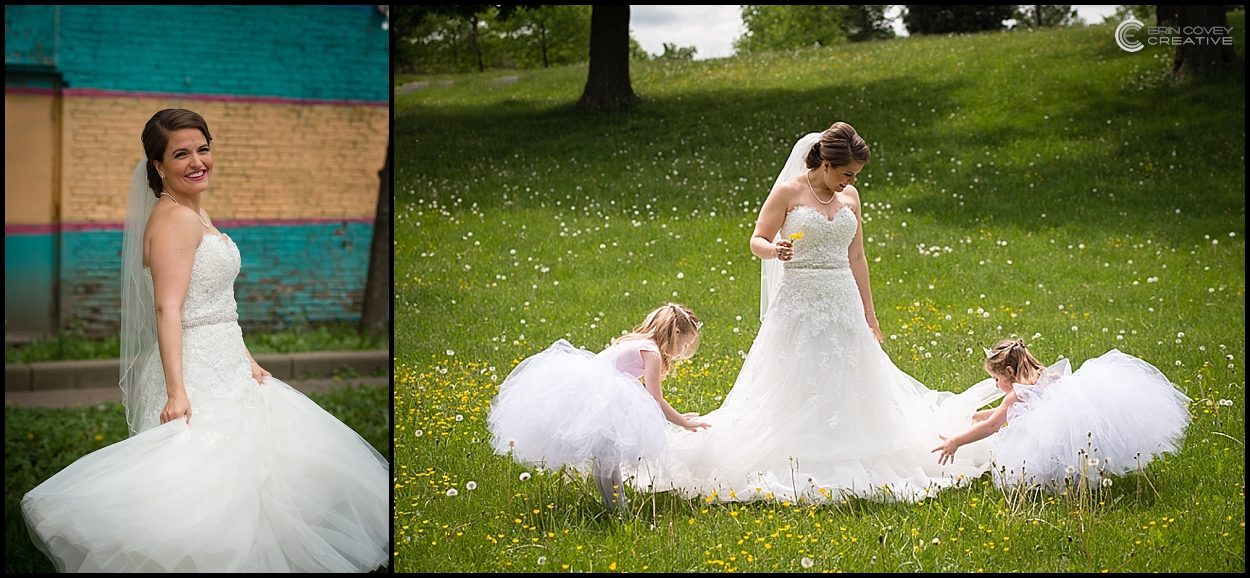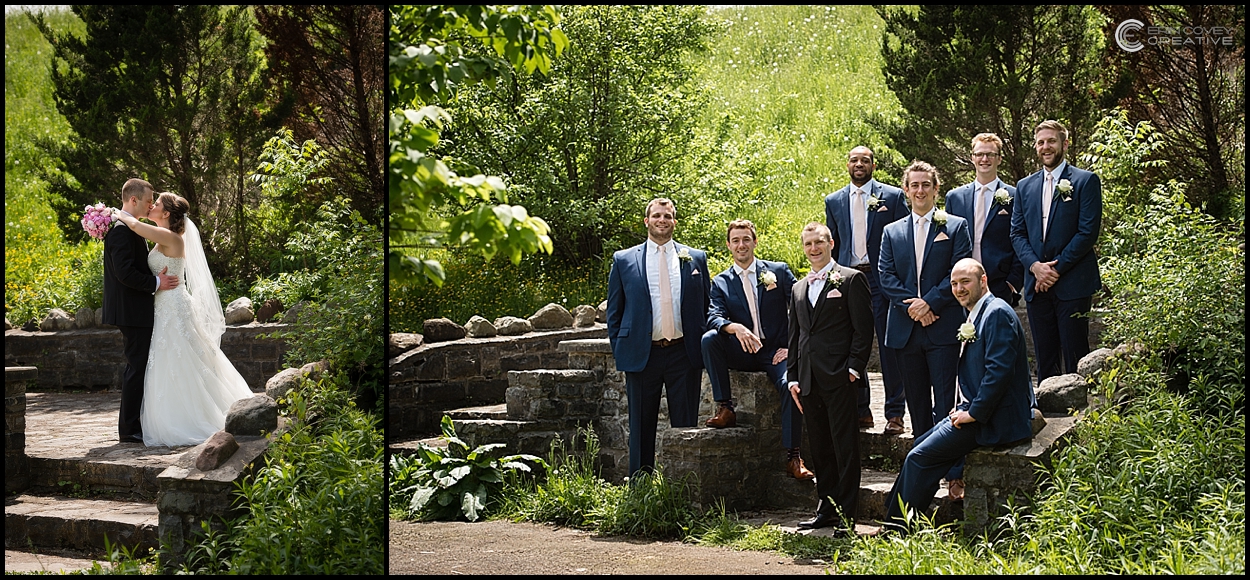 These two…rocking every single photo…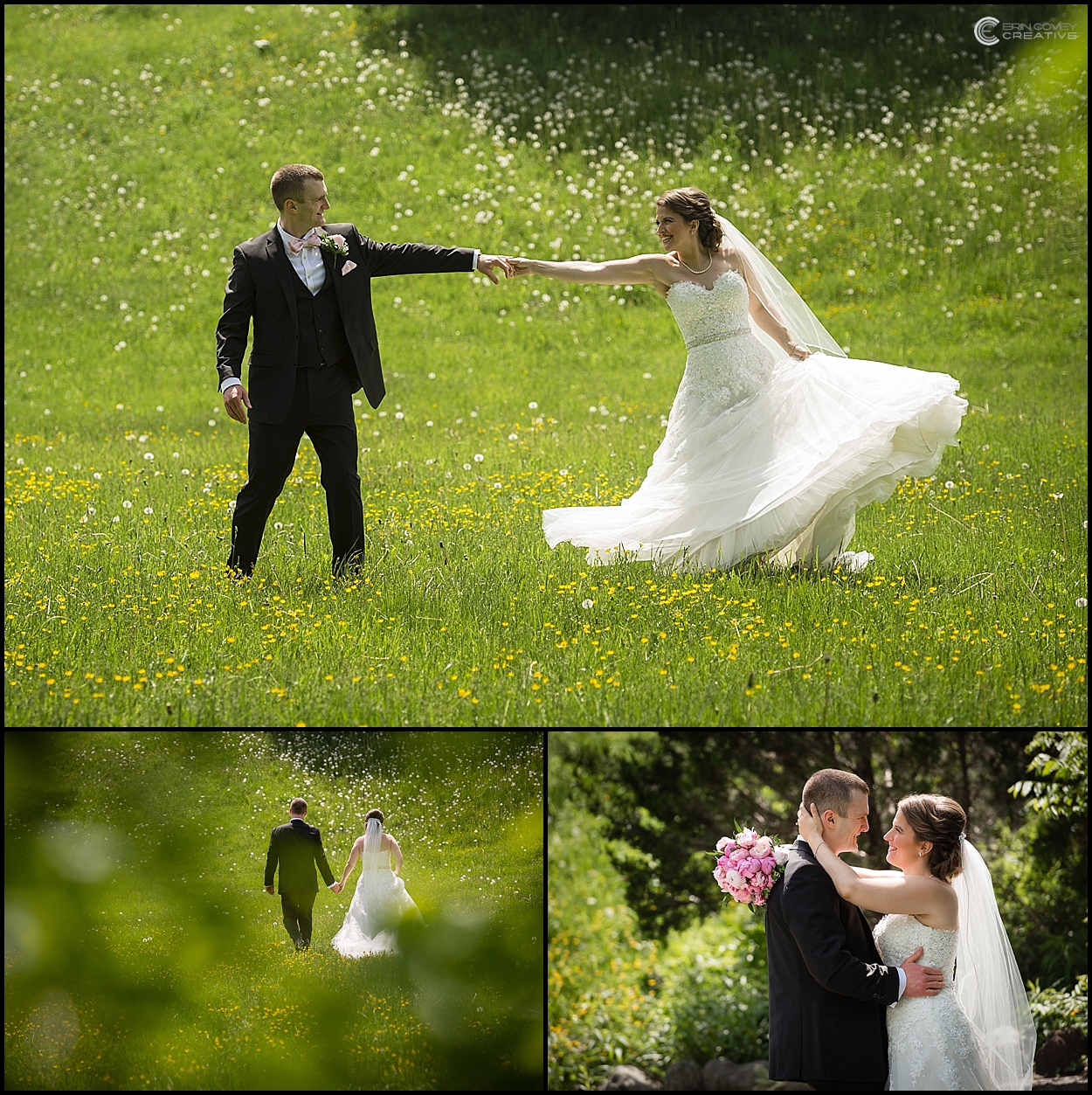 You guys know candids are my favorite, so when I was outside hunting for moments right before the ceremony, I saw Michael sitting inside the limo bus right before she stepped out to get married. What a beautiful moment. She really did stop and smell the flowers…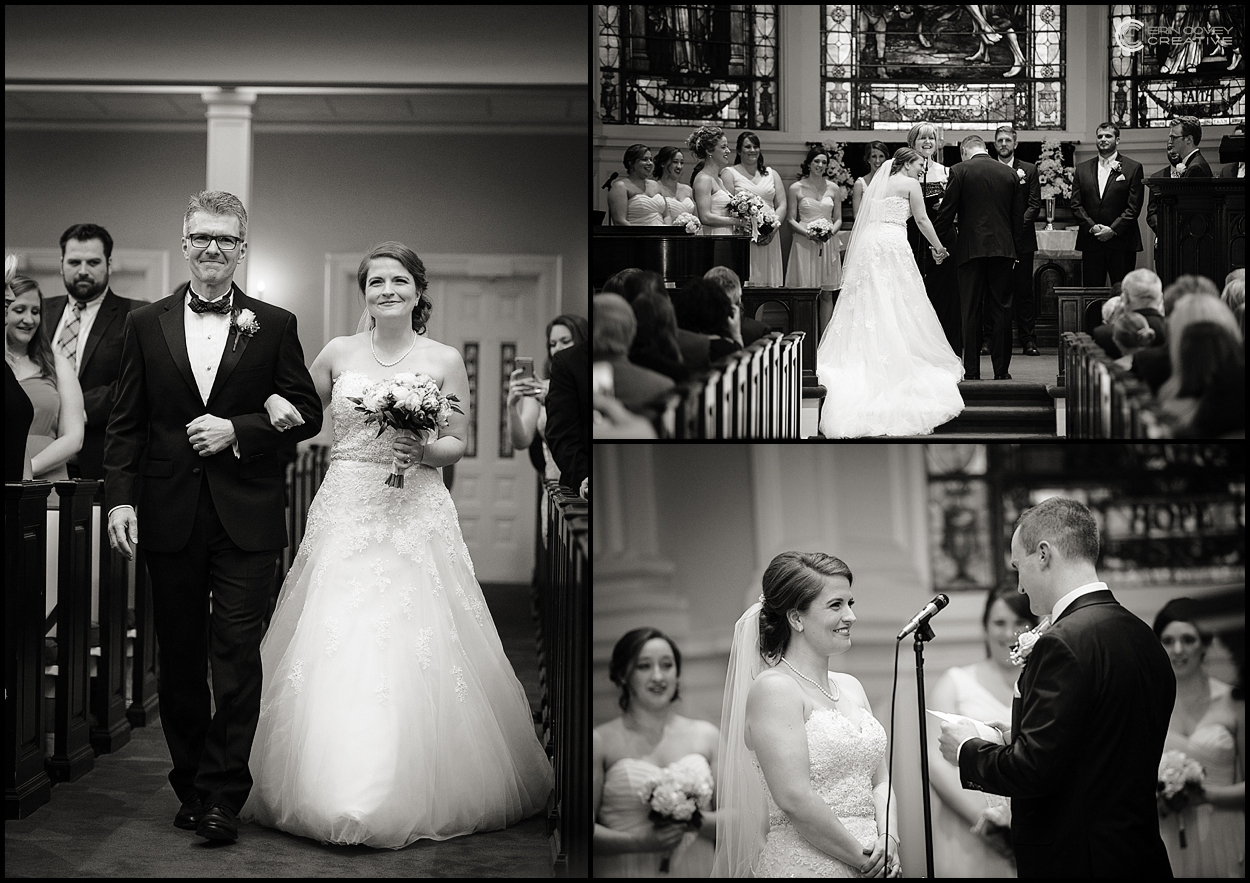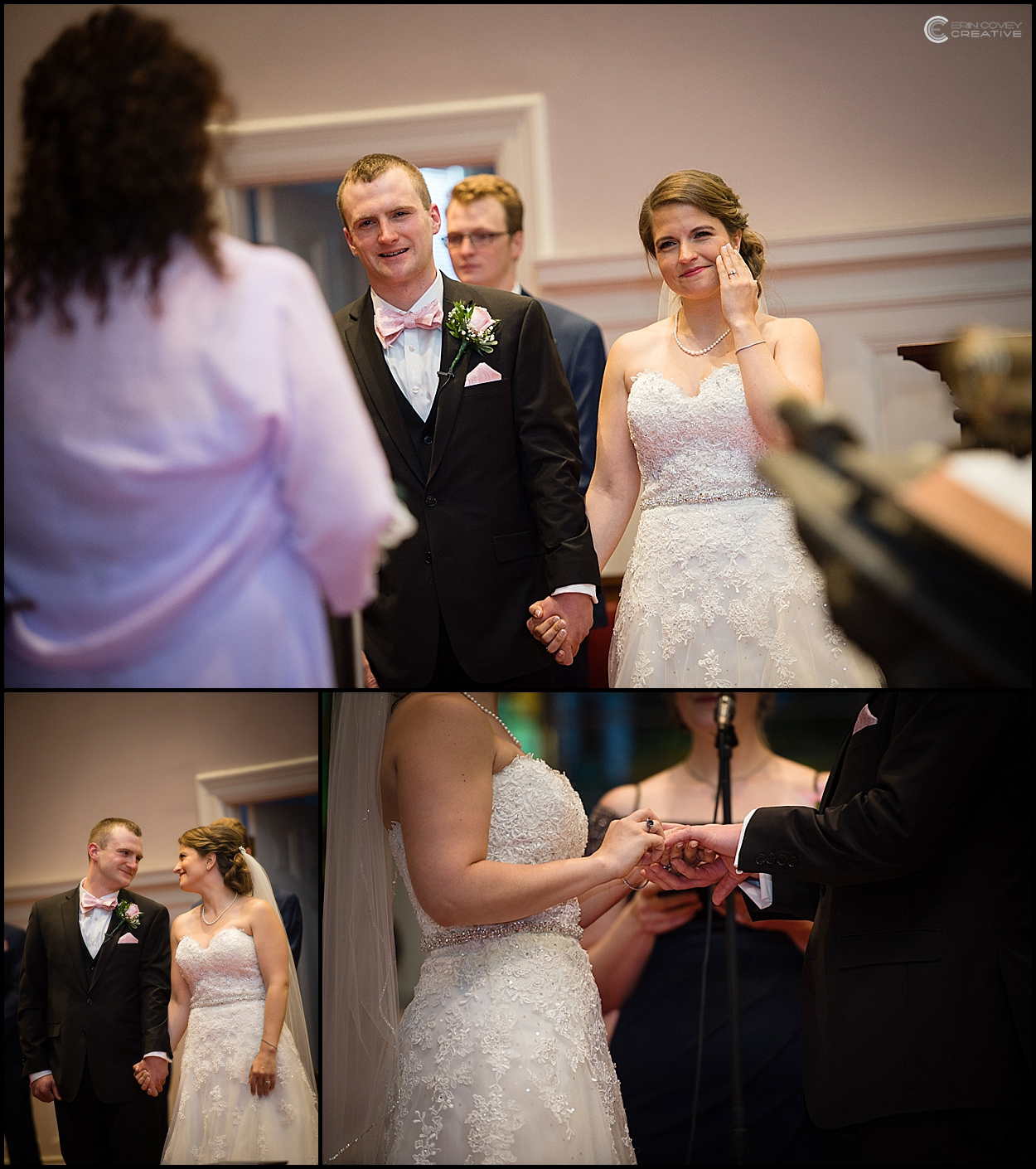 If a train rushes by while you're grabbing some bride and groom portraits, you go with it!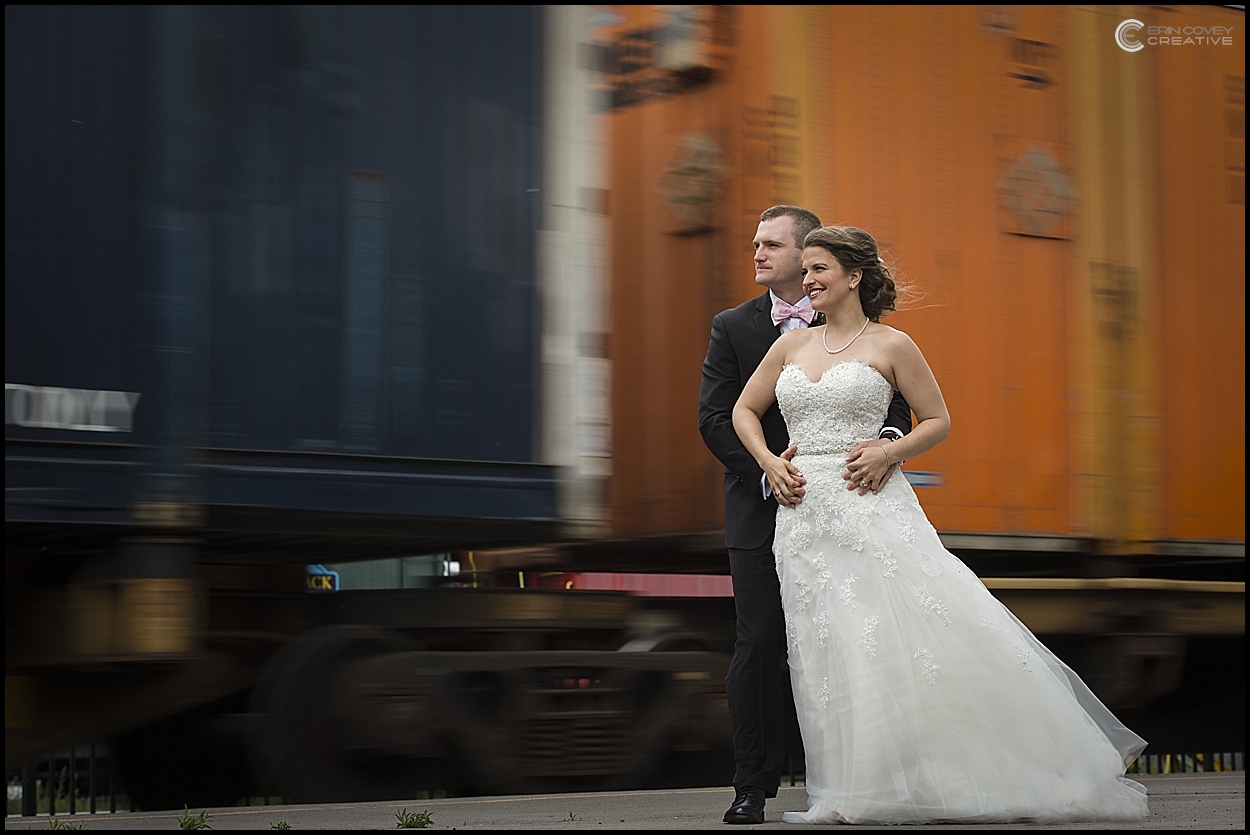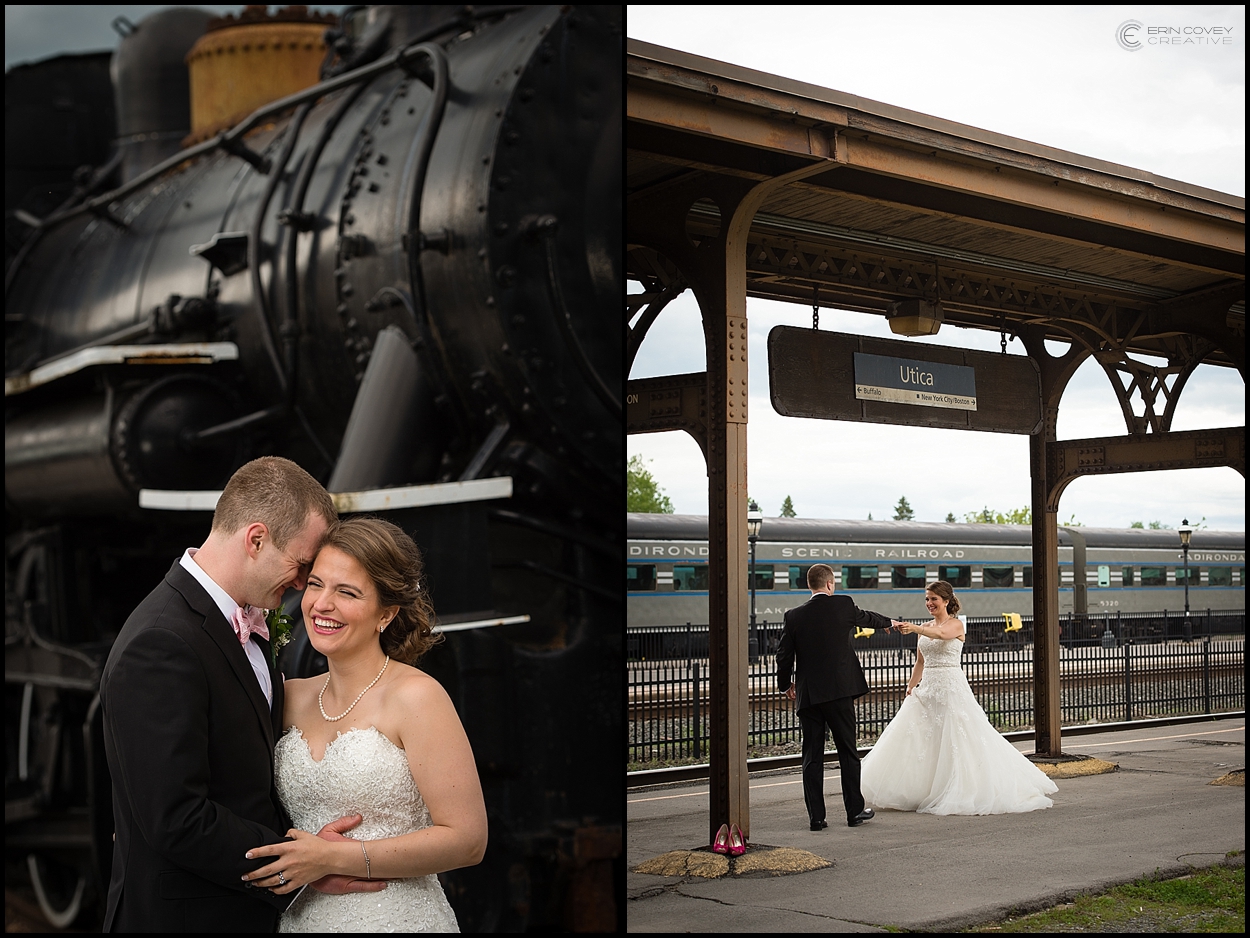 Michael and Al did something every single couple should do on their wedding day: Take five minutes and enjoy each other free of everyone (including photographer!)
They sat for a bit on a bench outside and had a private moment…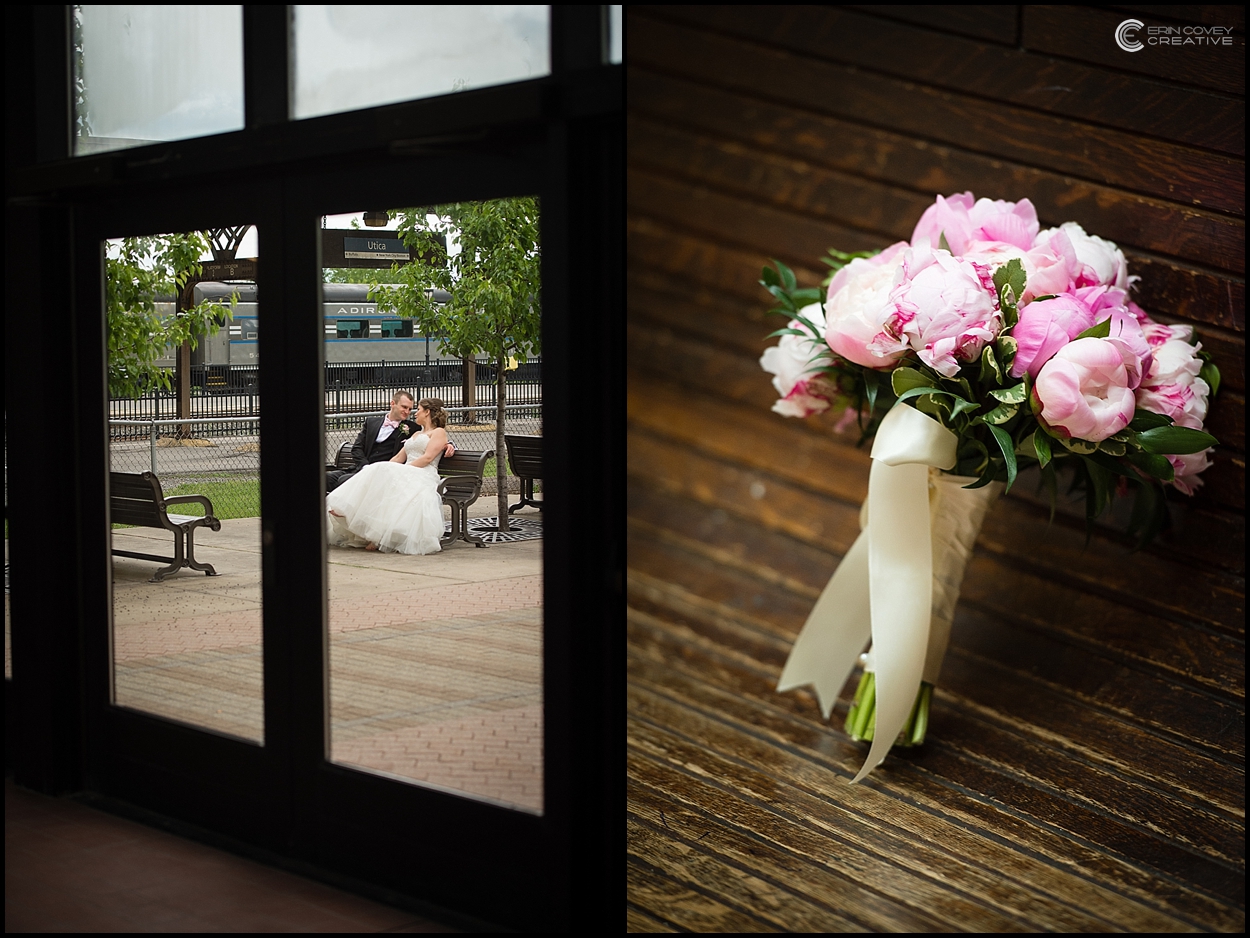 Bella's Event Planning transformed the Utica Train Station!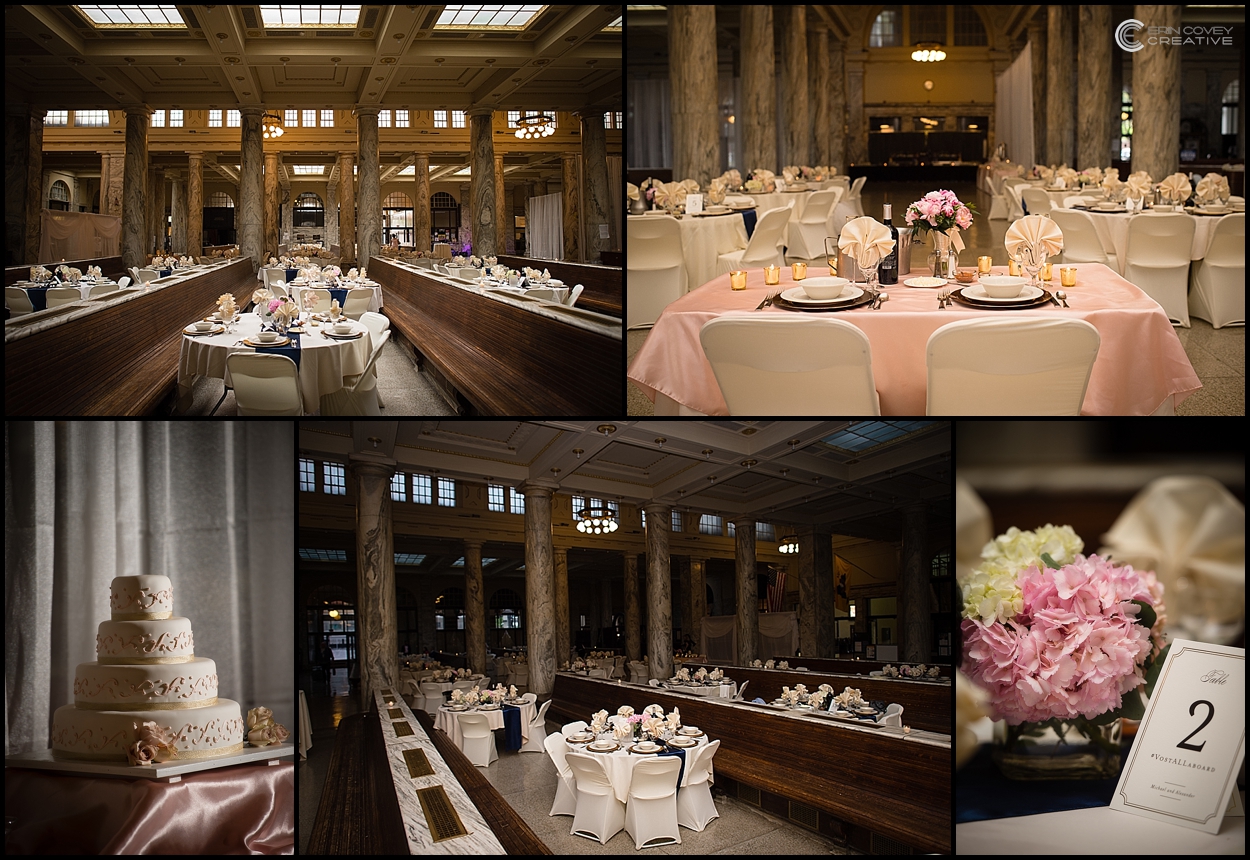 All of the formal dances had a fun element to them, reflecting their playful personalities!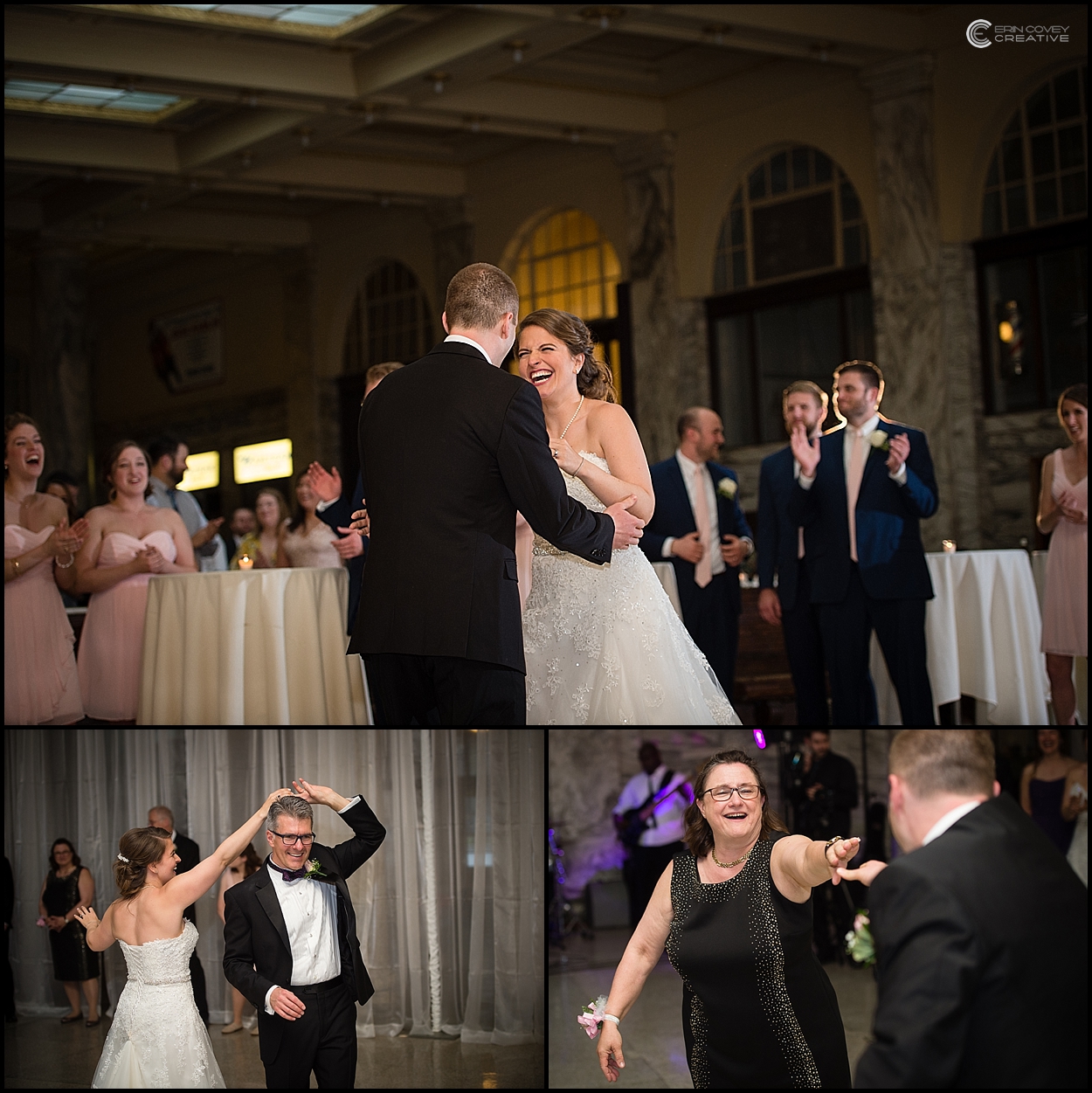 The dancing. OH, THE DANCING! non-stop and totally awesome…the Silver Arrow Band kept it going all night!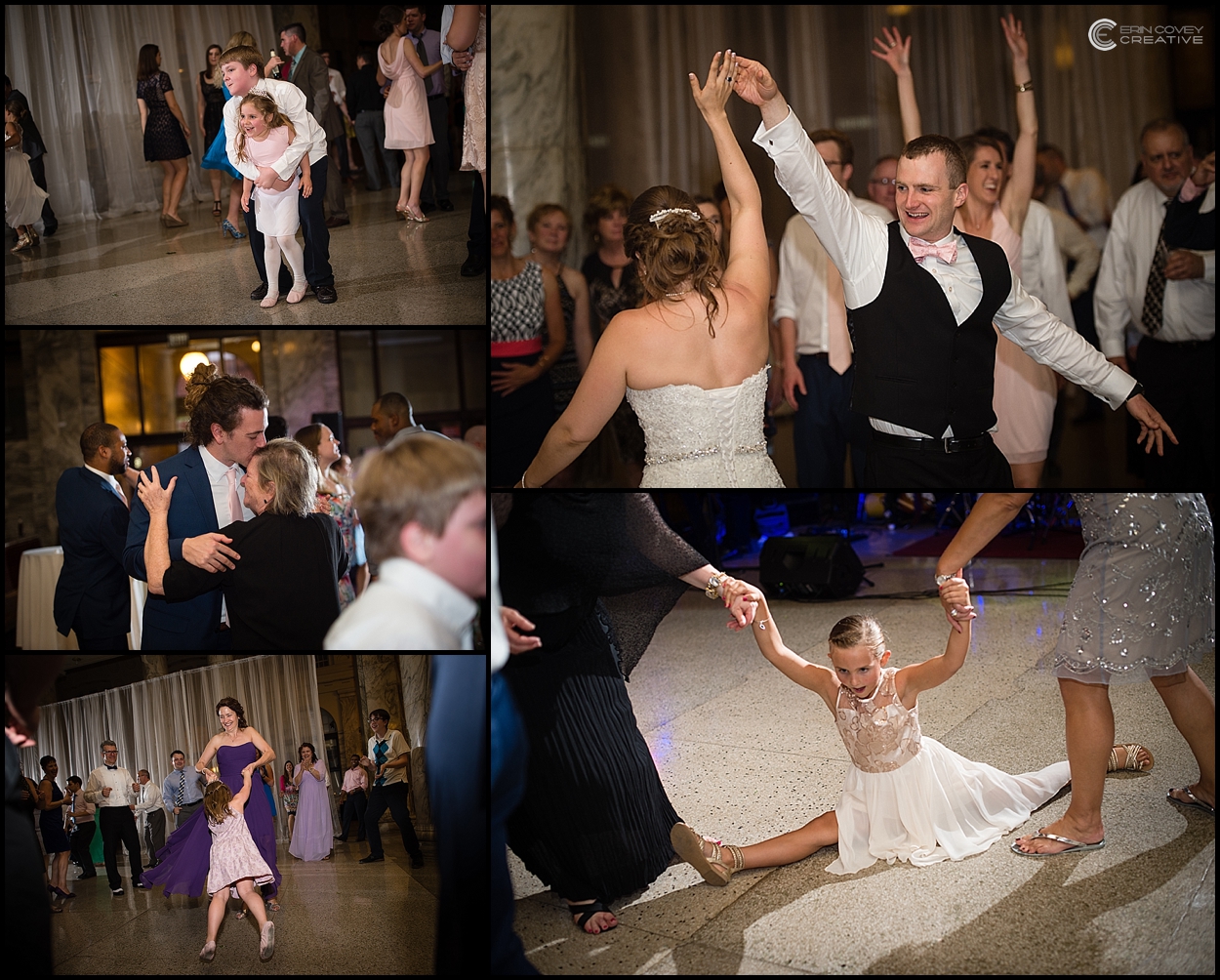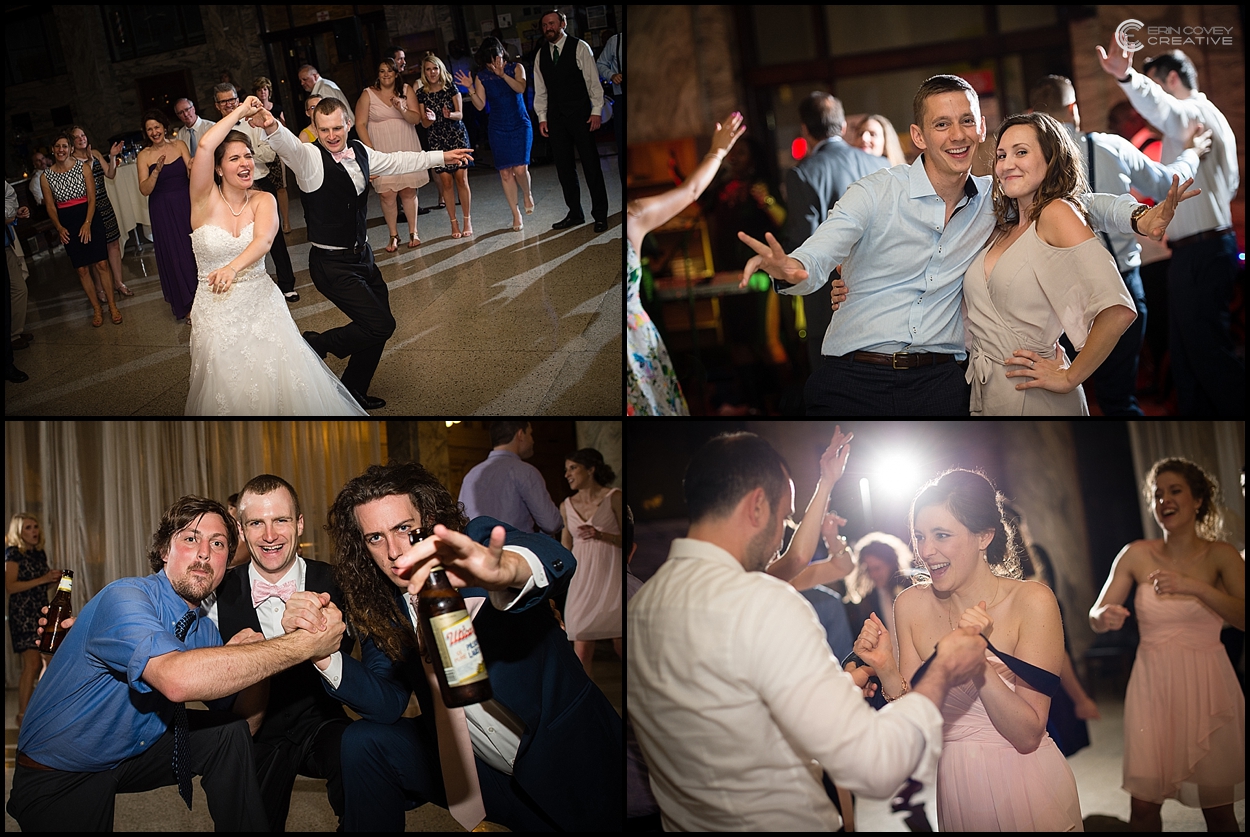 Quick night shot before they were whisked away to celebration number two…the after hours party!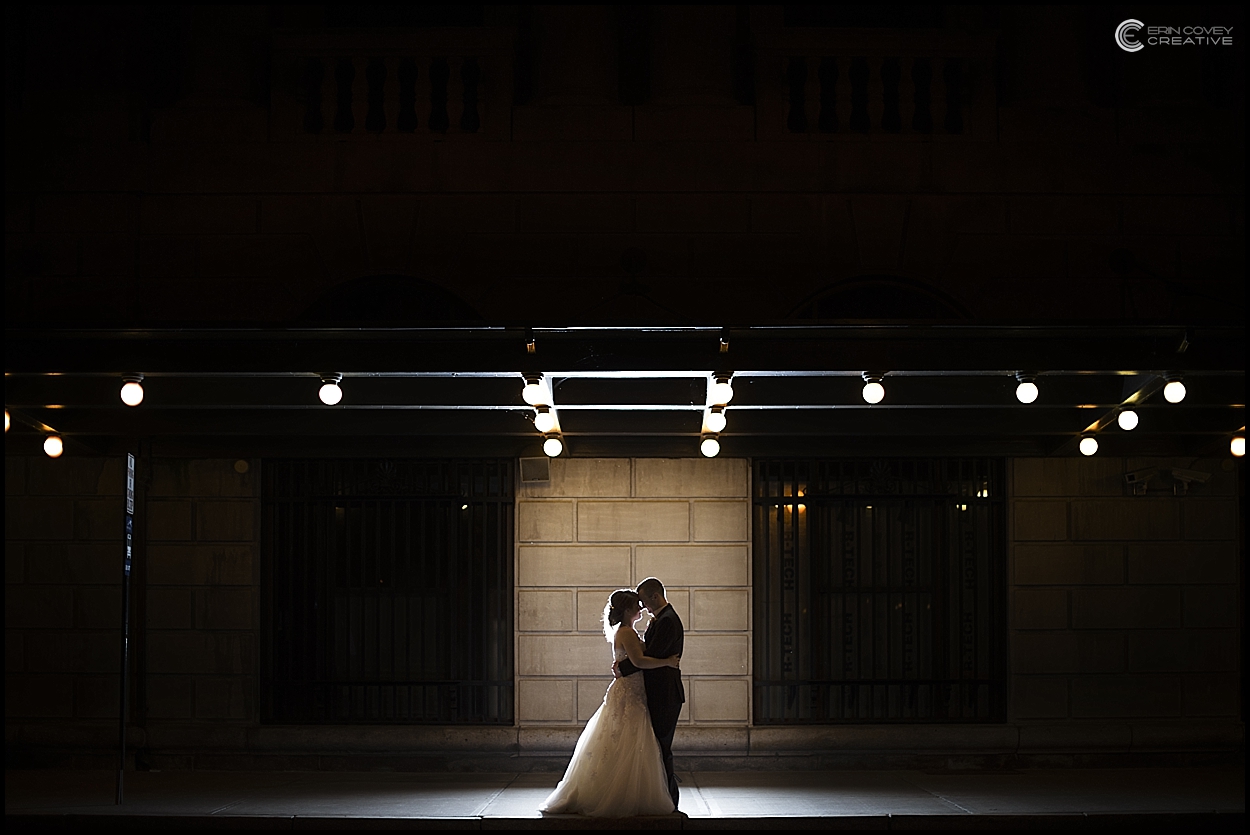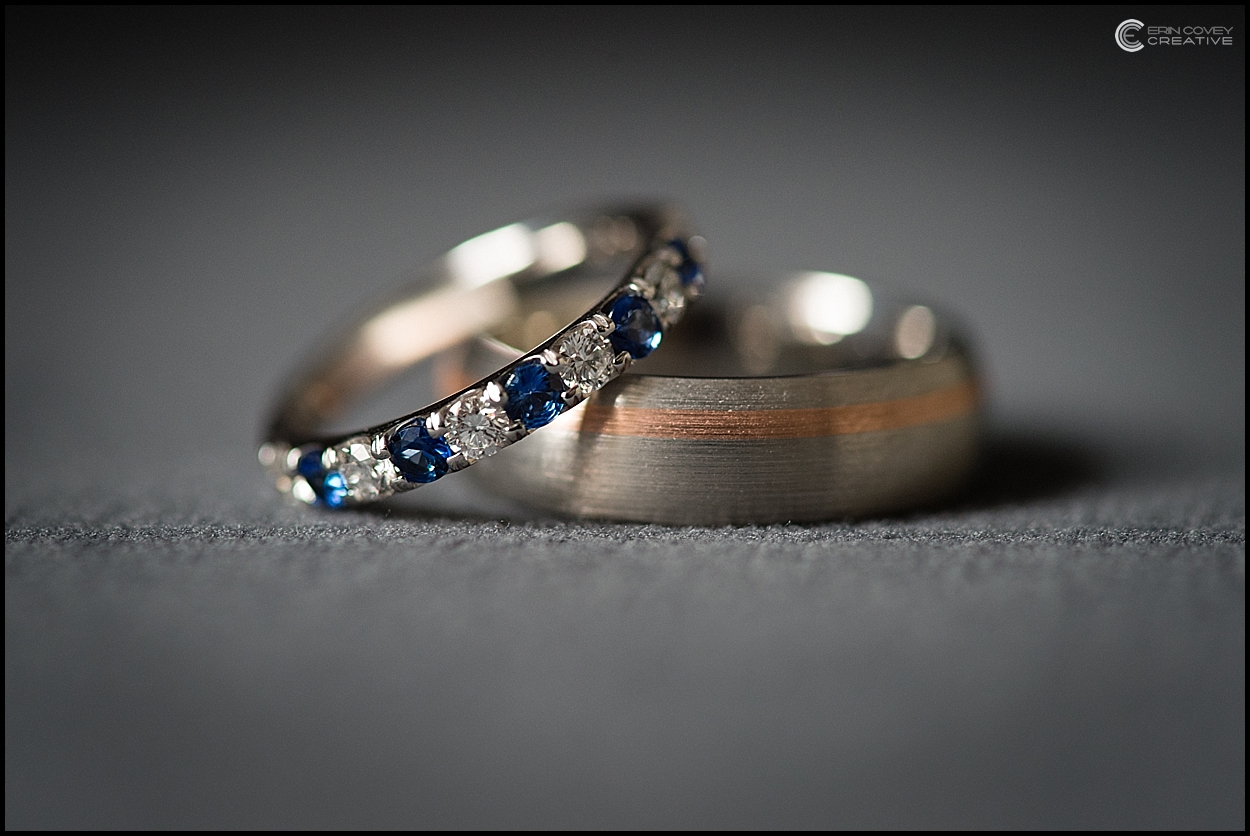 Michael and Al, you were dream clients to work for and I am humbled I was able to document such a momentous day. Thank you for the honor.
xo
A thanks to these amazing people who made the day fantastic…
Wedding Planner: Bella's Event Planning
Beauty: Tease and Makeup
Hair: Lizzy Esposito
Dress: Phiajames Wedding
Ceremony: Tompkins Community Chapel at Masonic Home
Reception: Utica Train Station
Videographer: Bear In Motion
Caterer: Trackside Restaurant
Florals: Price Chopper
Entertainment: Silver Arrow Band
Cake: Cafe Canole
Transportation: Birnie Bus