I met Nikki when she was a bridesmaid at another amazing wedding, and you could see within seconds there was something special about her. I spend a LOT of time with the bridesmaids during a wedding, usually four to five hours during the getting ready portion of the day. When you have a great group, it just kicks off the day and gets me amped up about everything that follows! Her spirit and enthusiasm are rare and inspiring, she lit up the day and those bridesmaids were a blast. I knew her wedding would be epic! (That sounds so cliched, but it's true.)
Nikki and Jon are sensational together, they joke and laugh and make you feel like your family. They're also incredibly fun to photograph because they don't mind dancing, twirling, laughing and just being authentic with their love. Their wedding was beautiful and fun, exactly what they are! I'm also very appreciative that they left time to do intimate couples portraits around the property. We hopped on golf carts and were off. Pictures were a priority and I am in love with the couples shots we got!
Surrounded by ivory and blush florals, right in front of the lake, they created an intimate space for family and friends. A few favorites from their timeless outdoor fall wedding…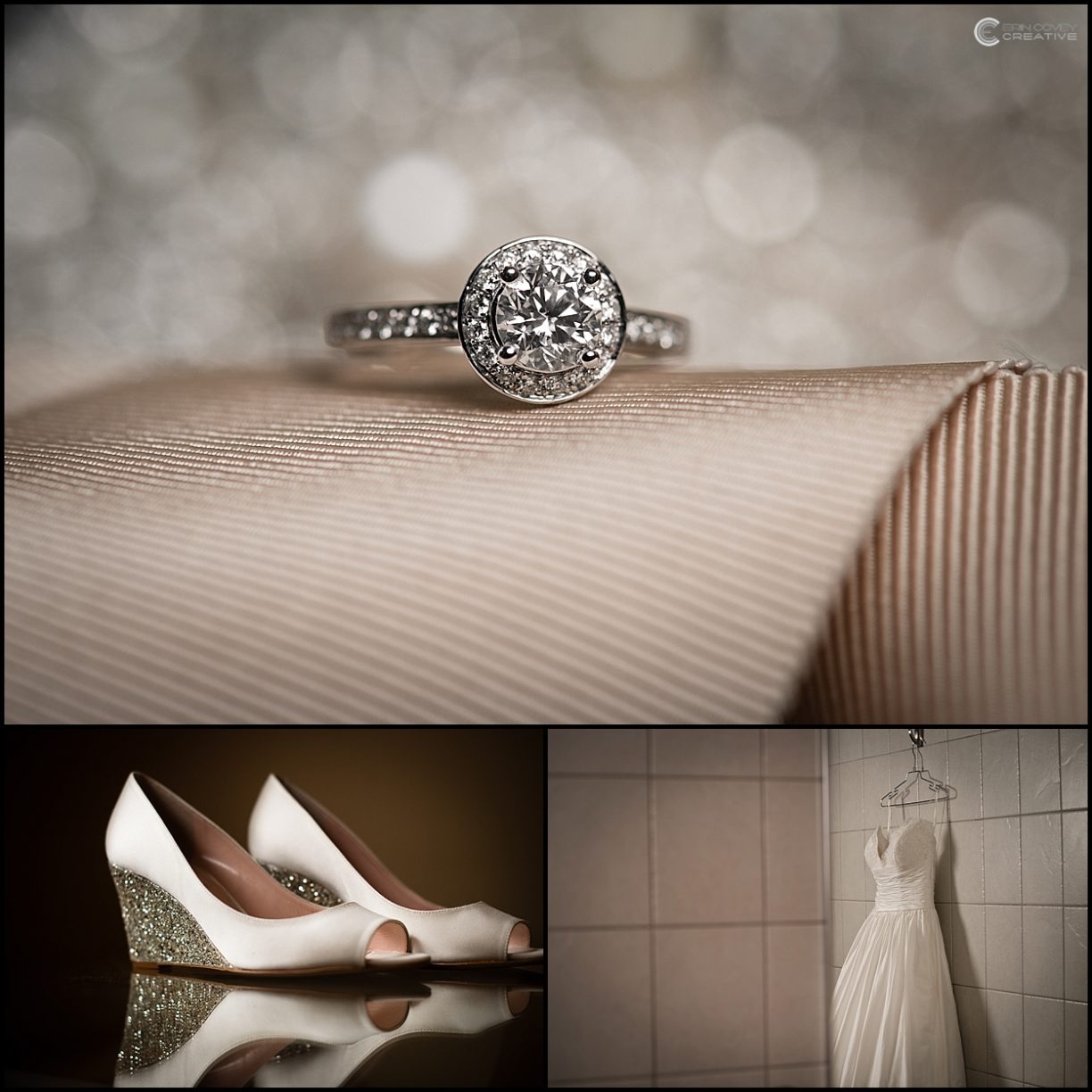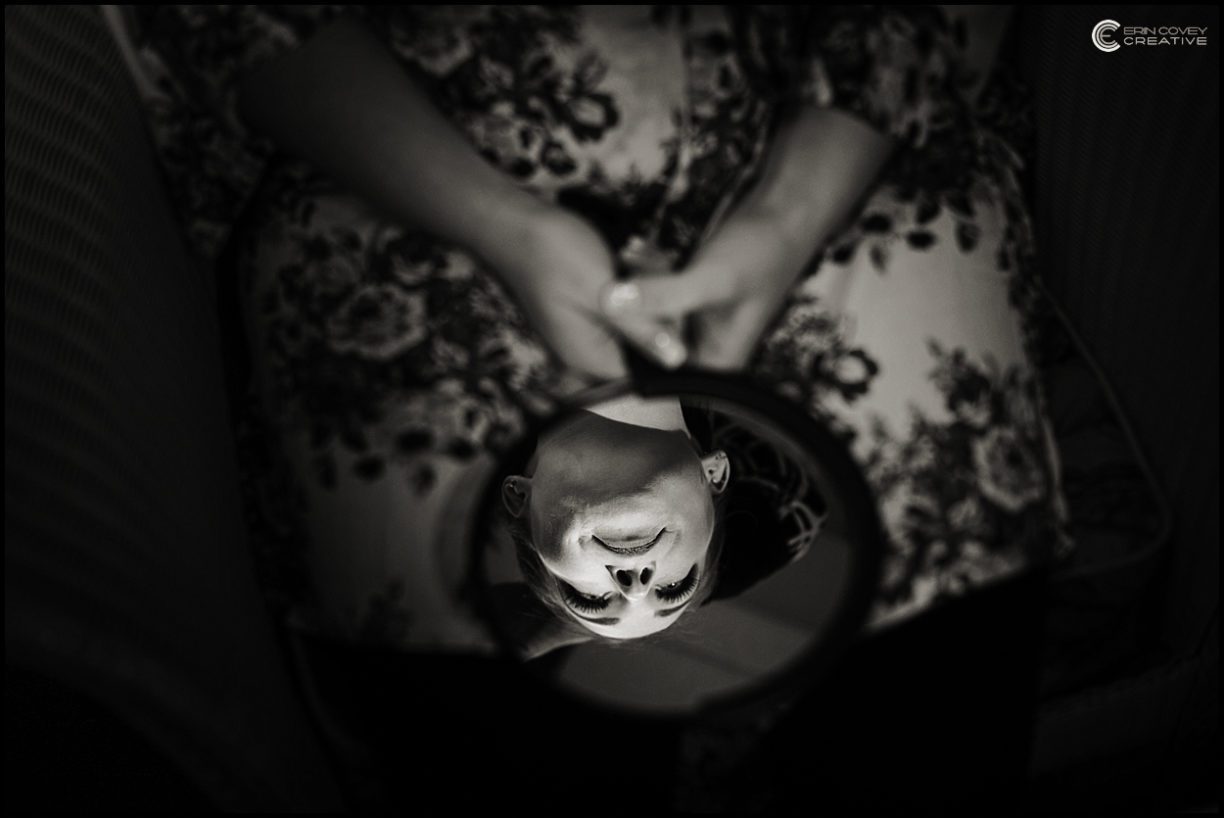 When kids are in the getting ready room, I just love it!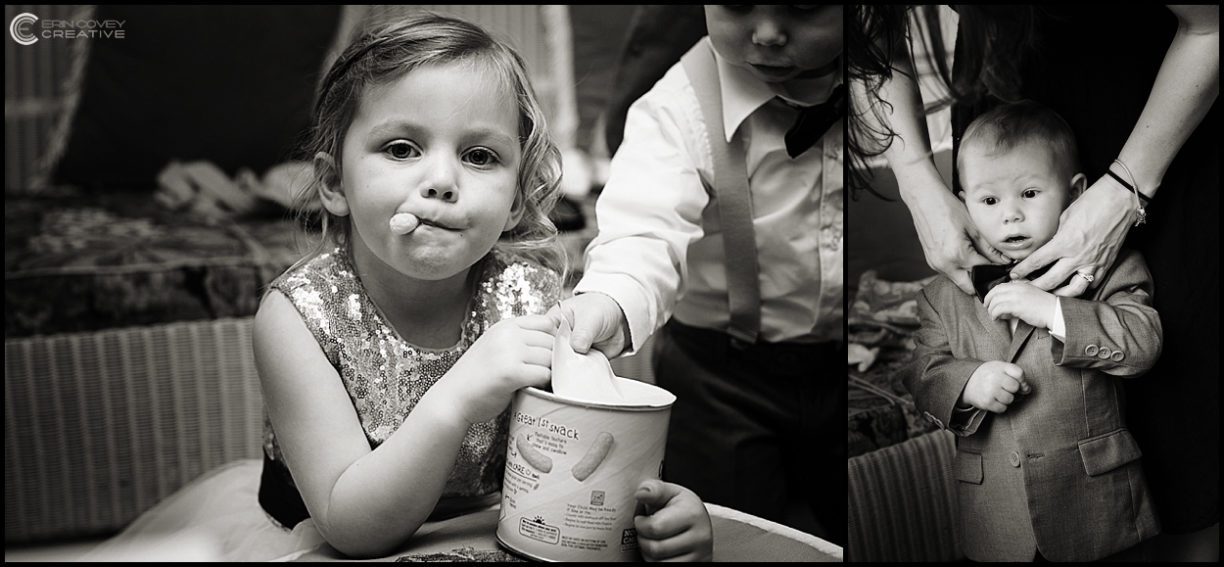 Two princesses unite!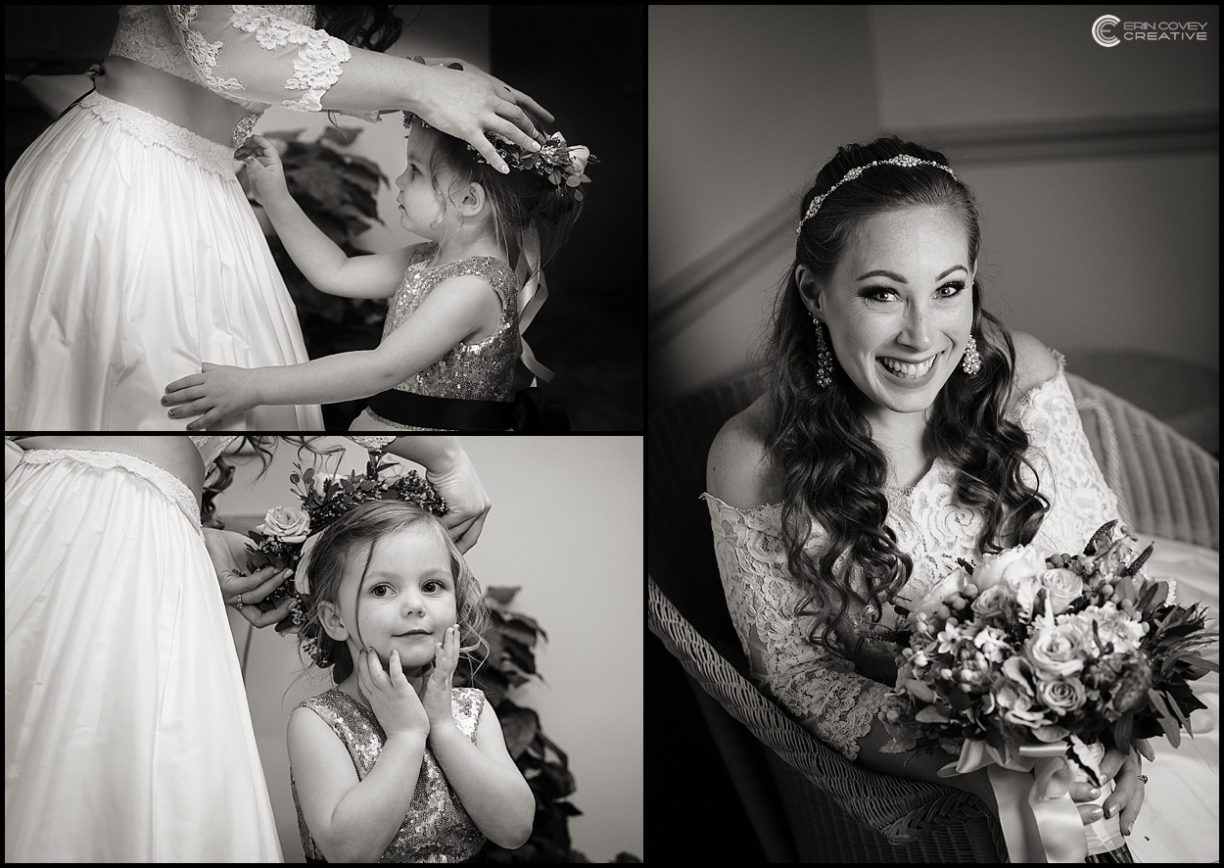 Over at the guys' space, Jon was looking handsome! Side note: he made these boutonnieres out of bullet shells!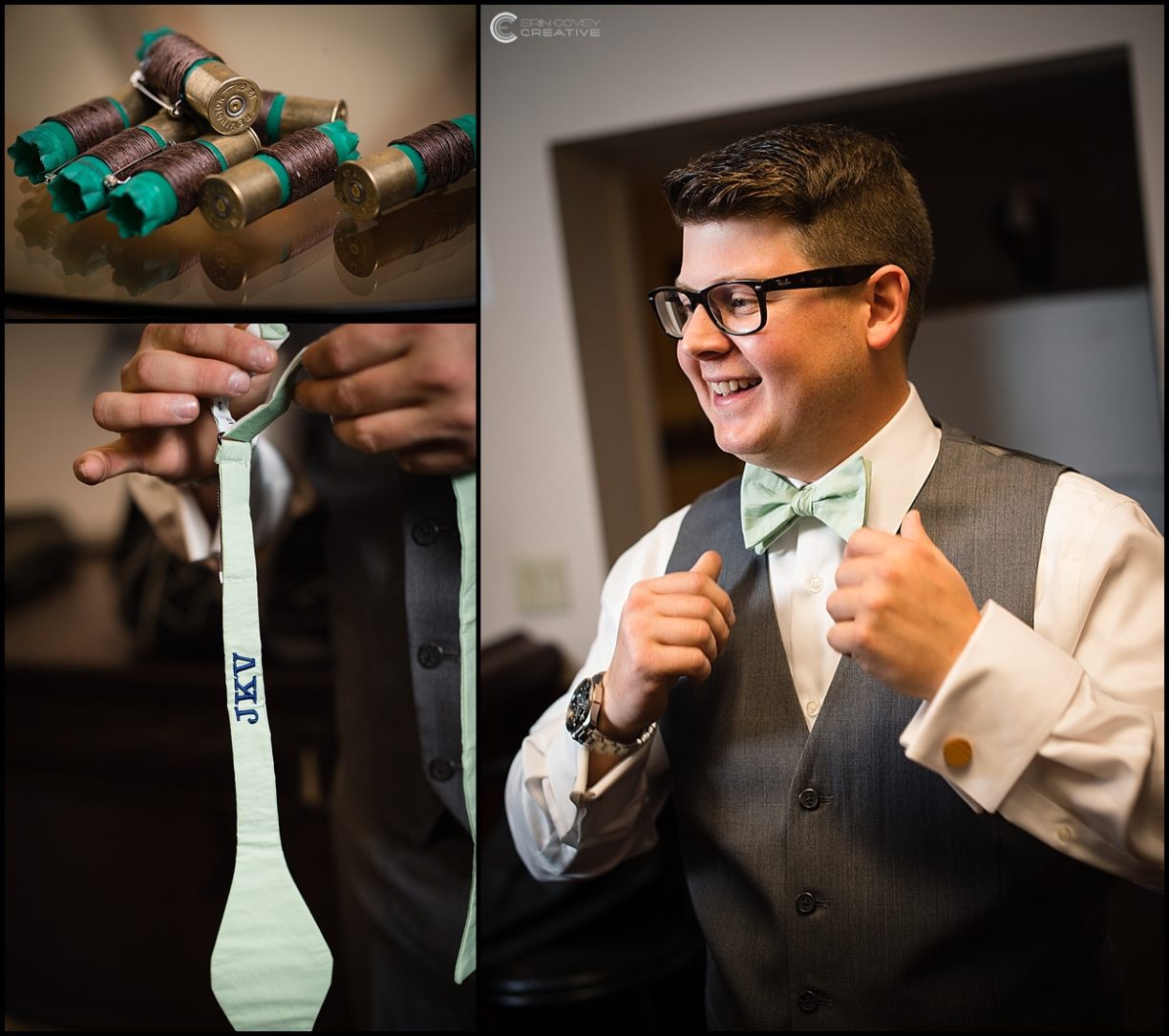 Walking down the aisle pictures don't get better than this…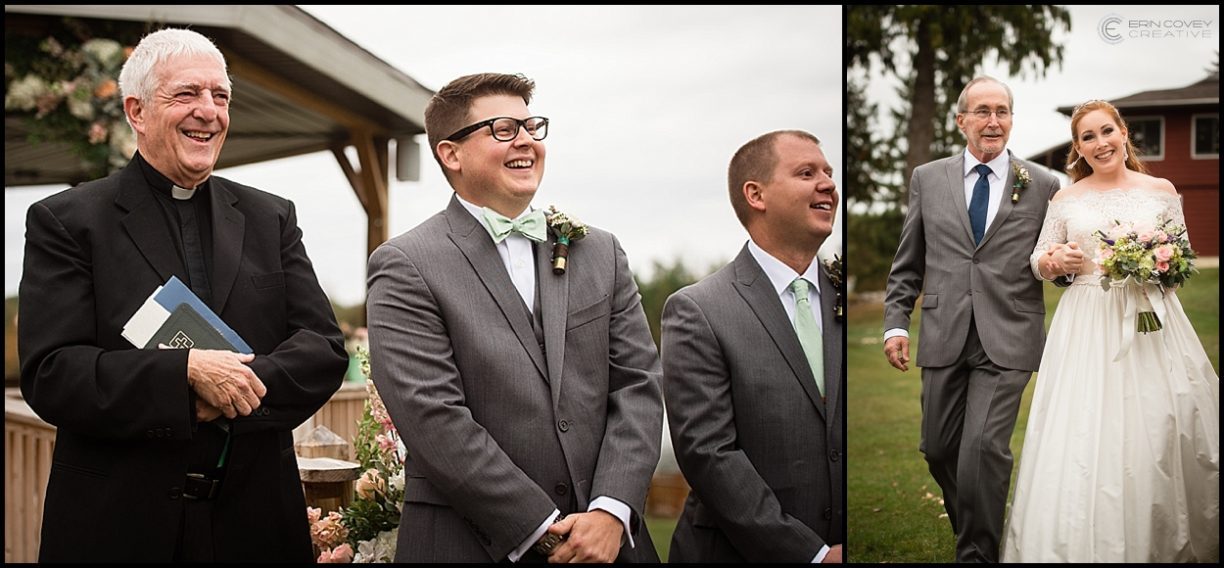 I'm up front with the groom so I can never angle for a good daughter/dad kiss. Peter was down the aisle and got this perfect moment…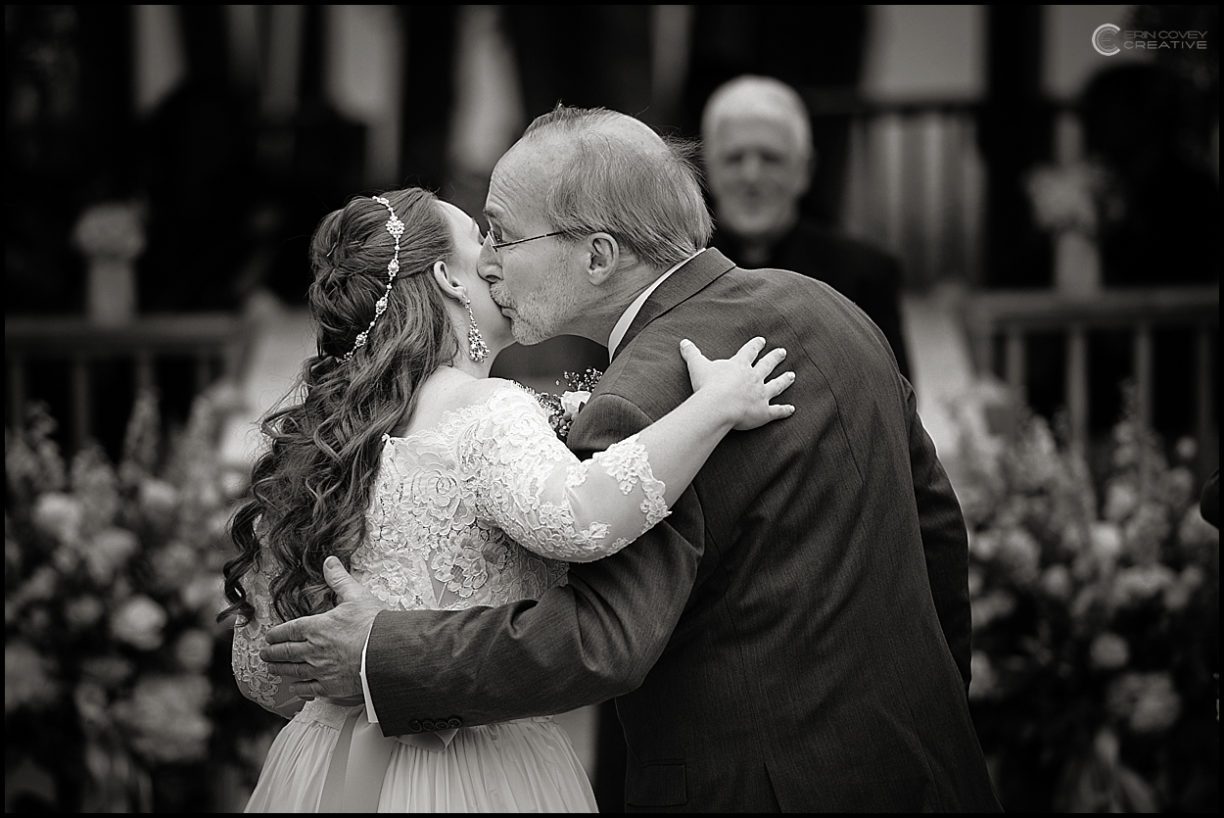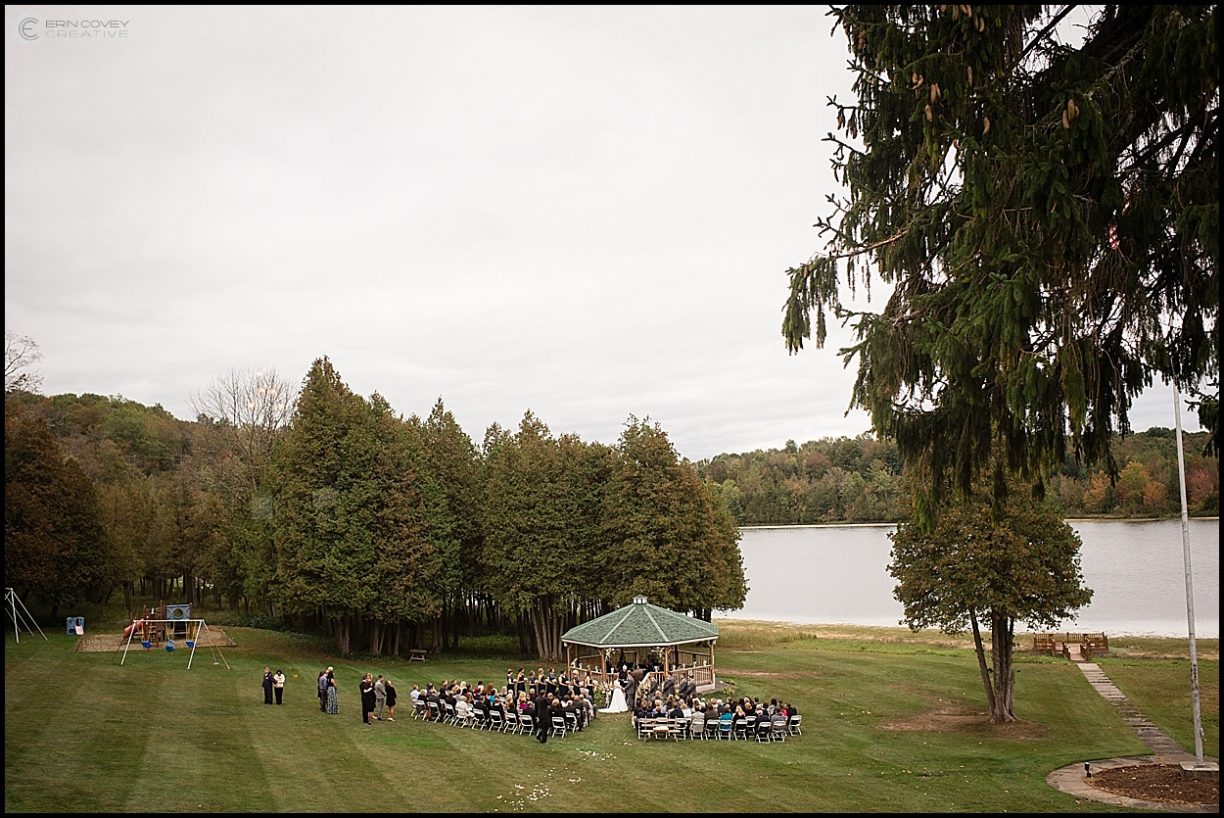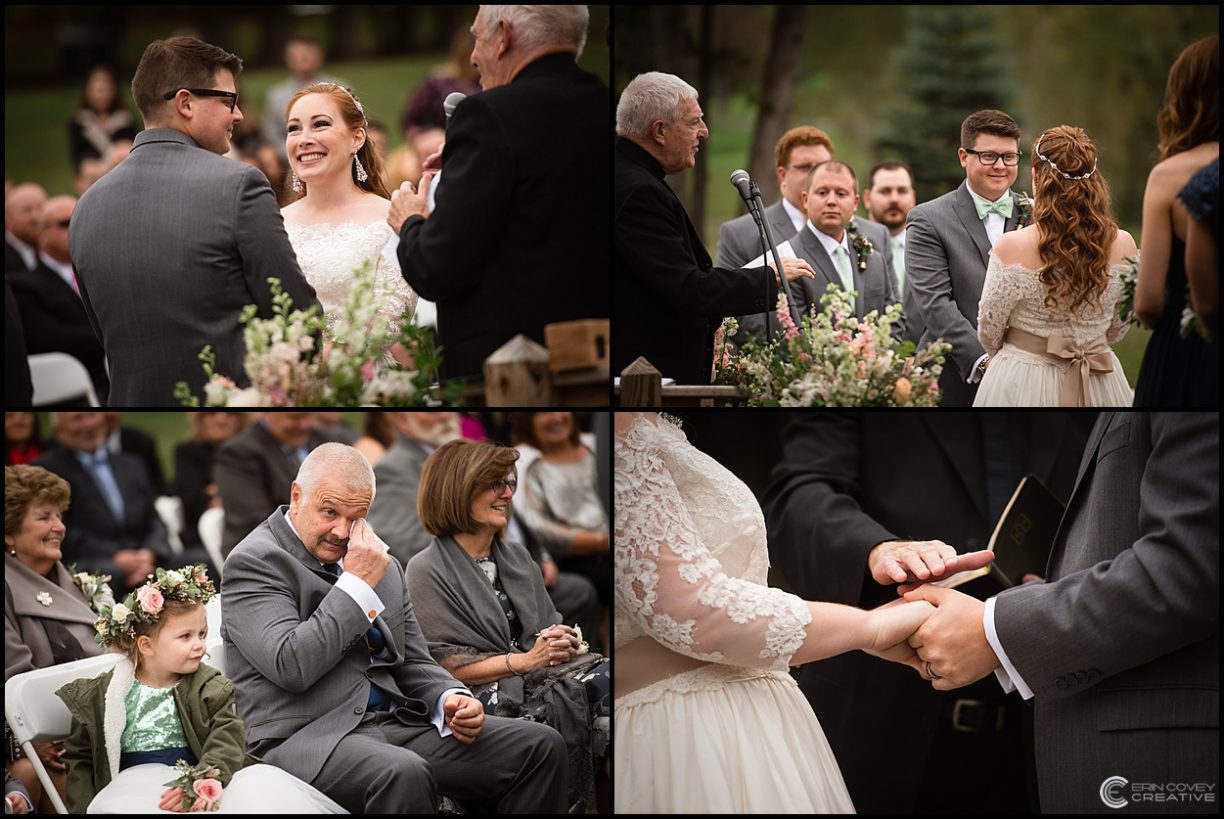 Married!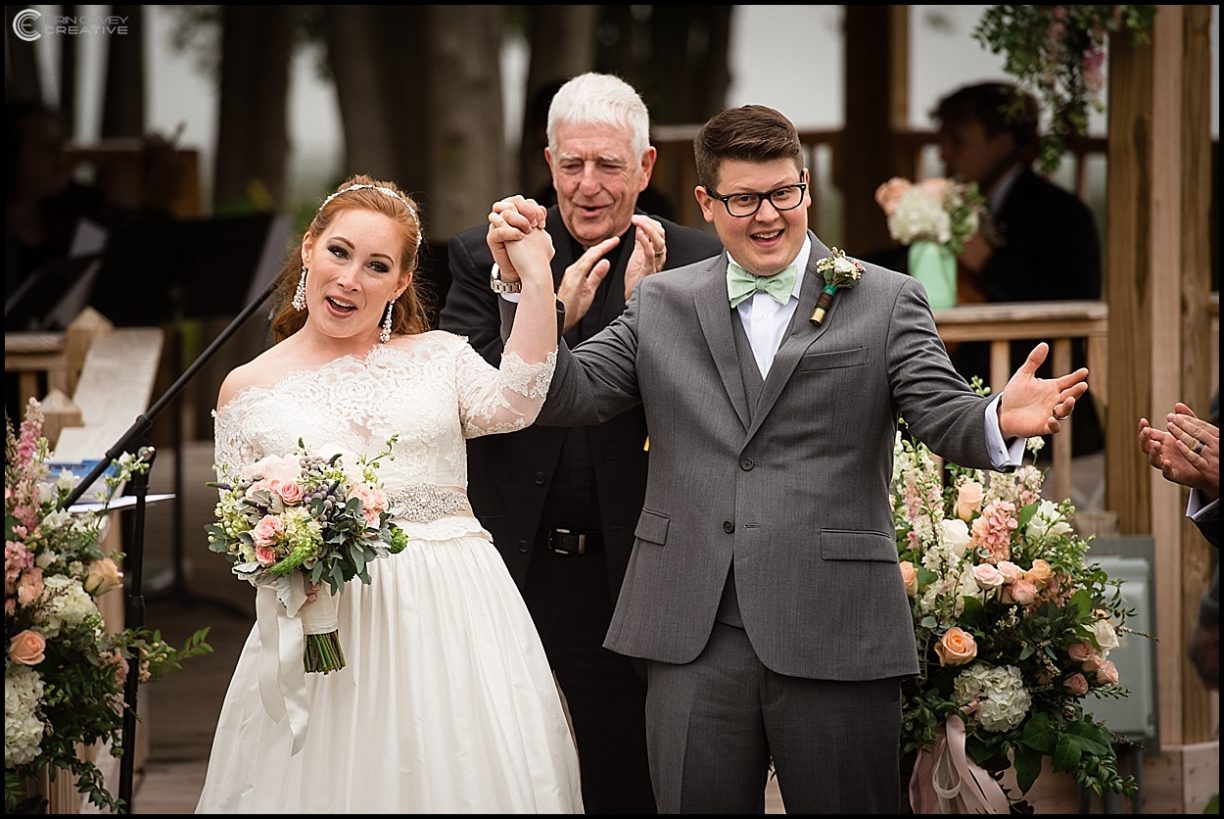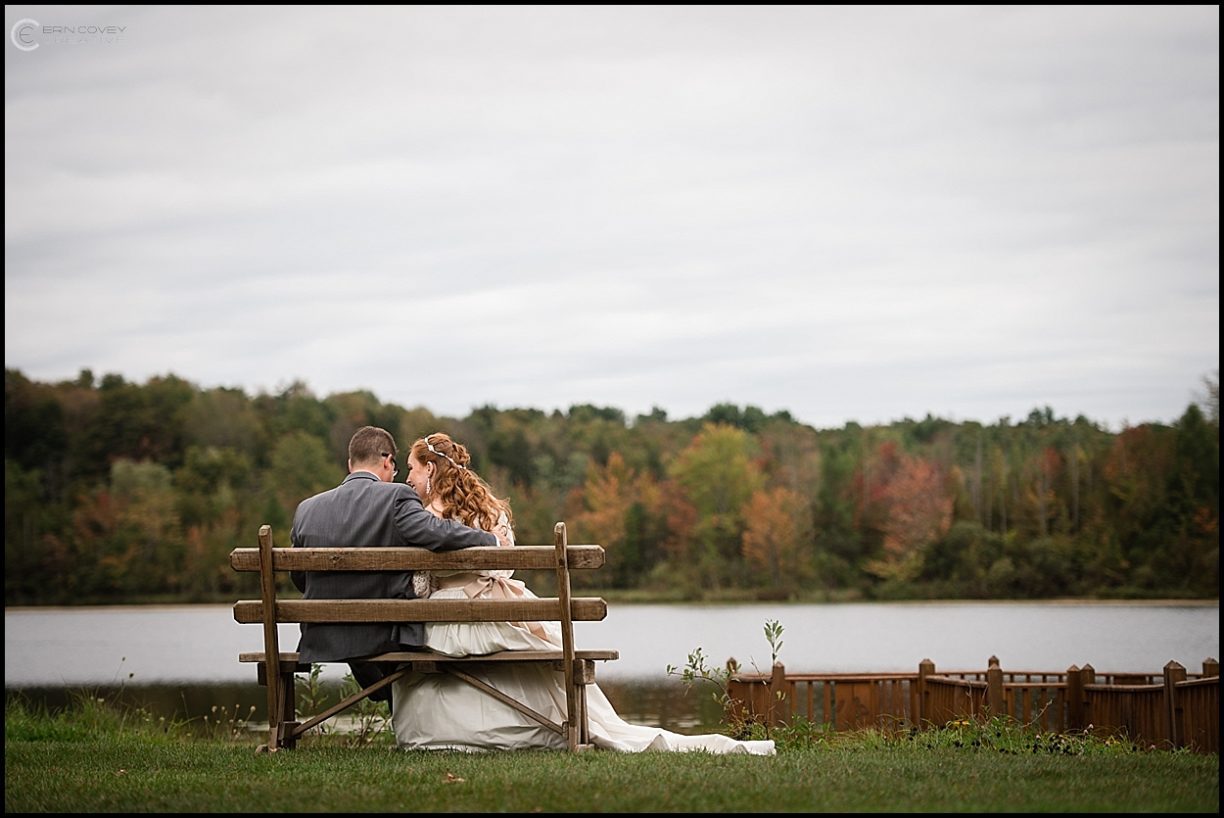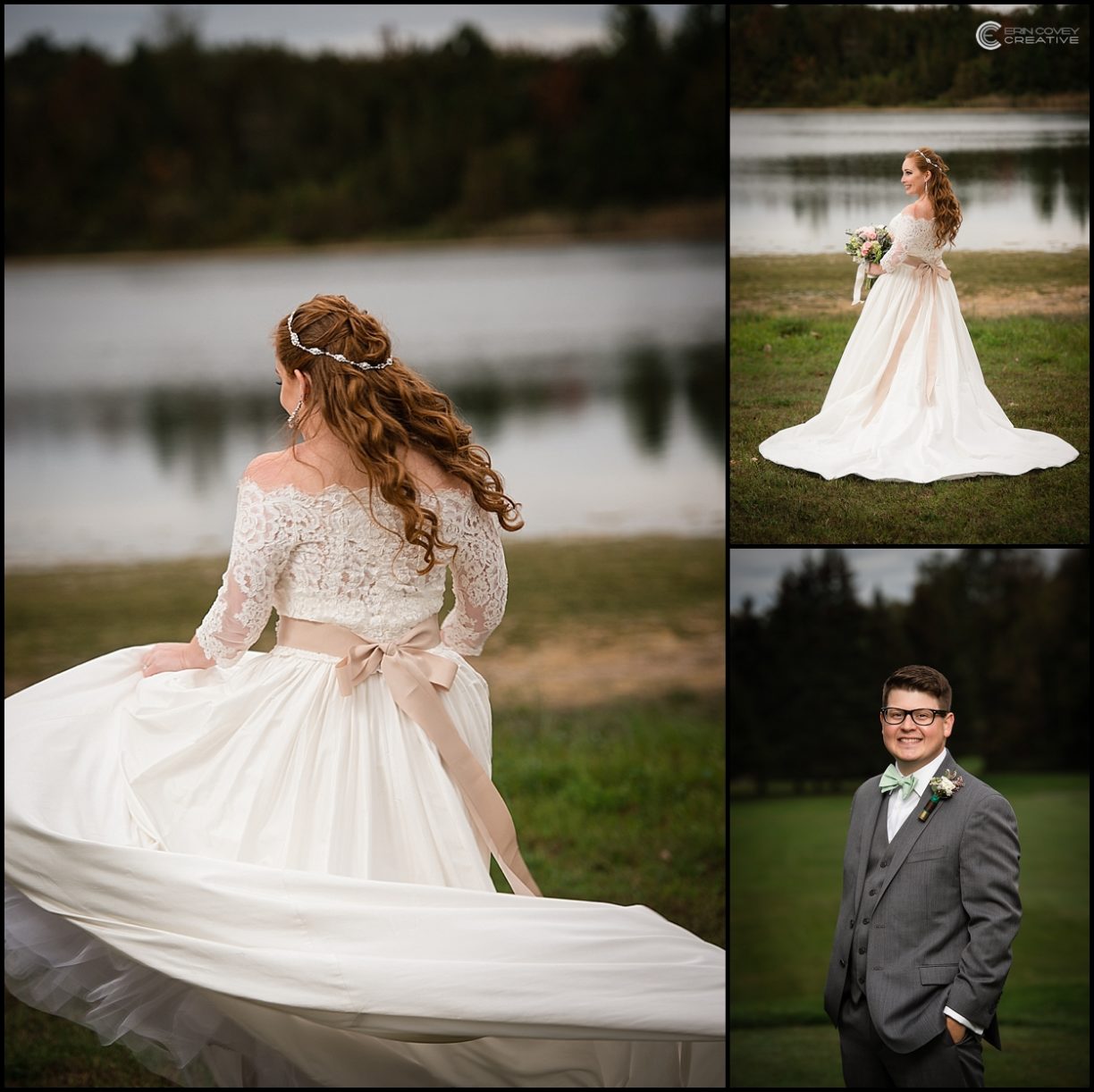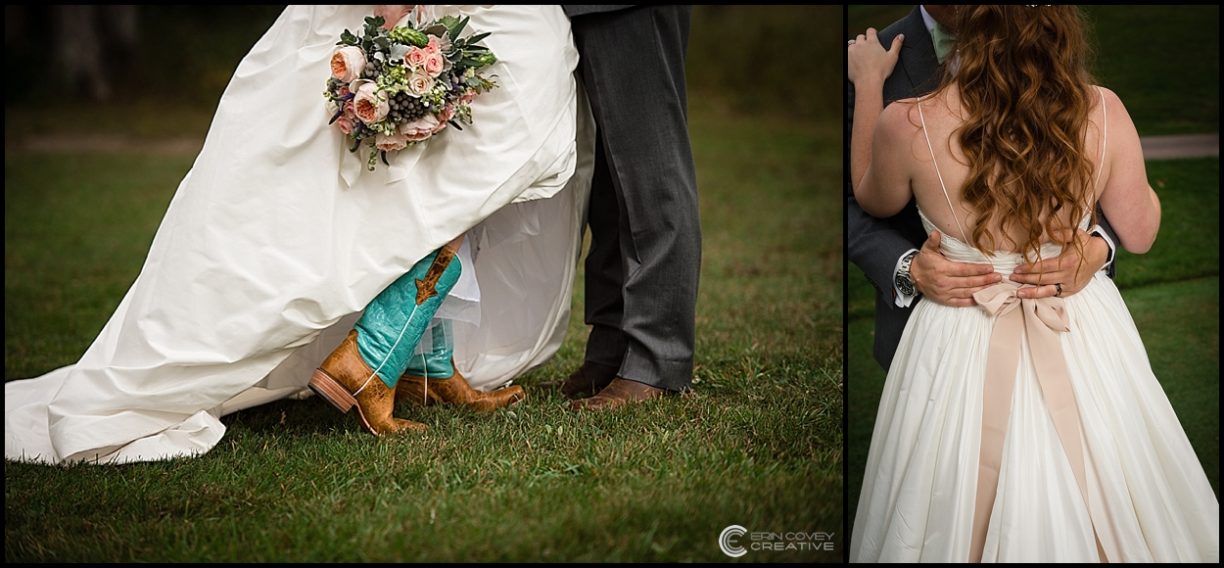 One of my favorite FAVORITE pictures of 2017…the belt, the move in the dress, their gorgeous faces: I was dying…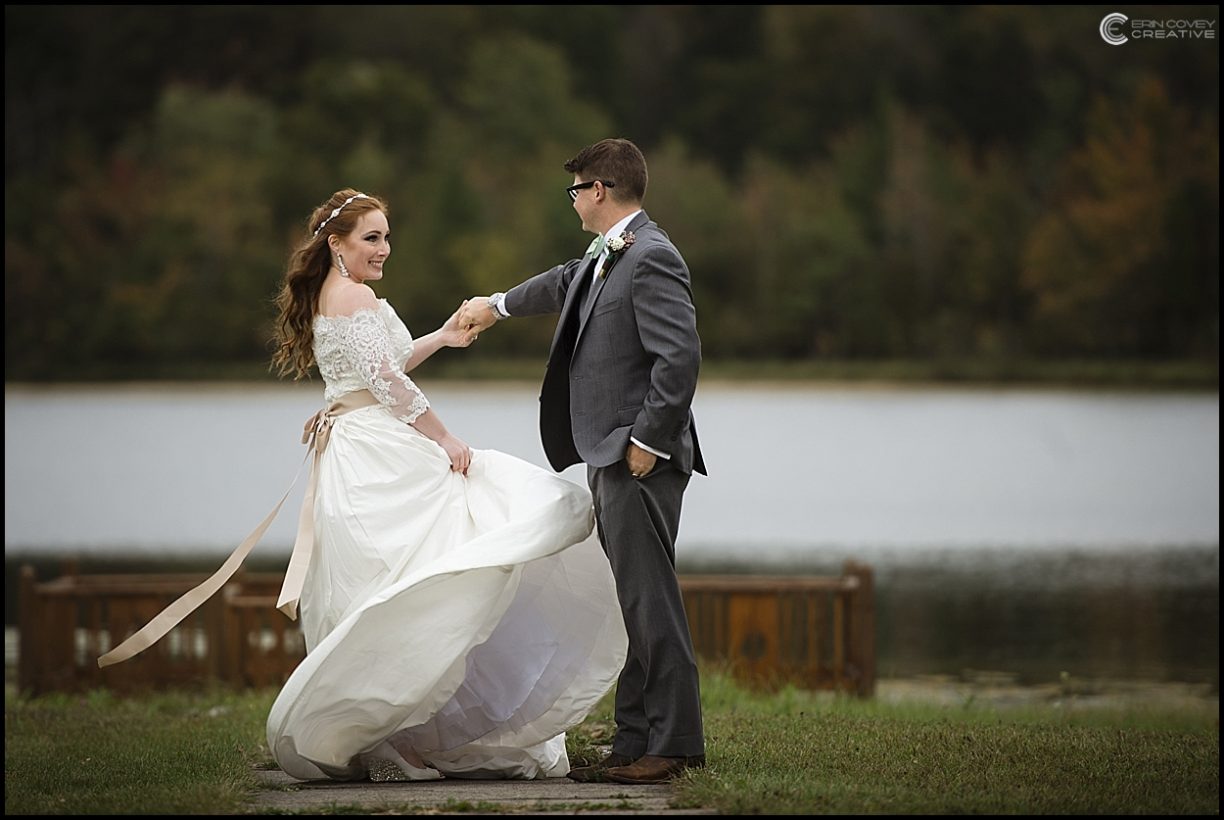 All alone on the golf course, there is such peace and authenticity to this photo, plus Nikki had a totally different look when she took off the lace overlay…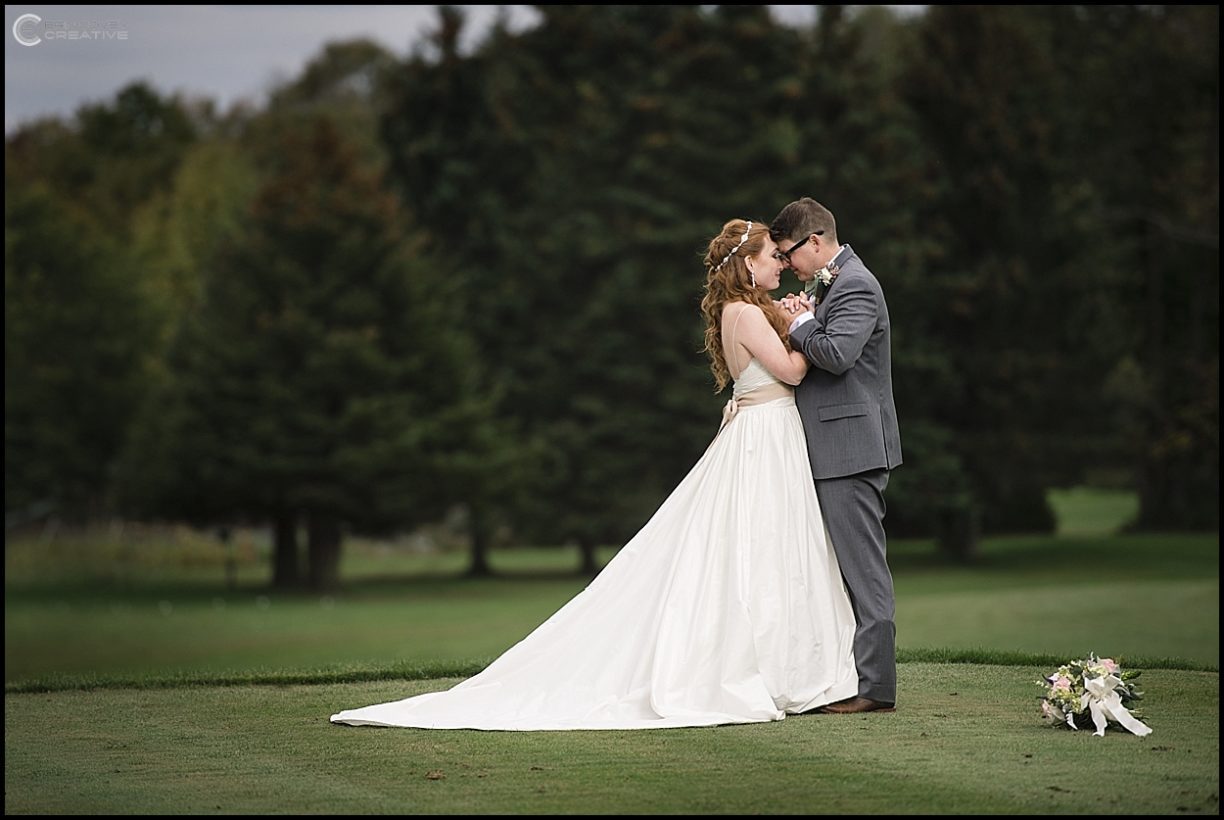 Cedar Lake Club looked awesome!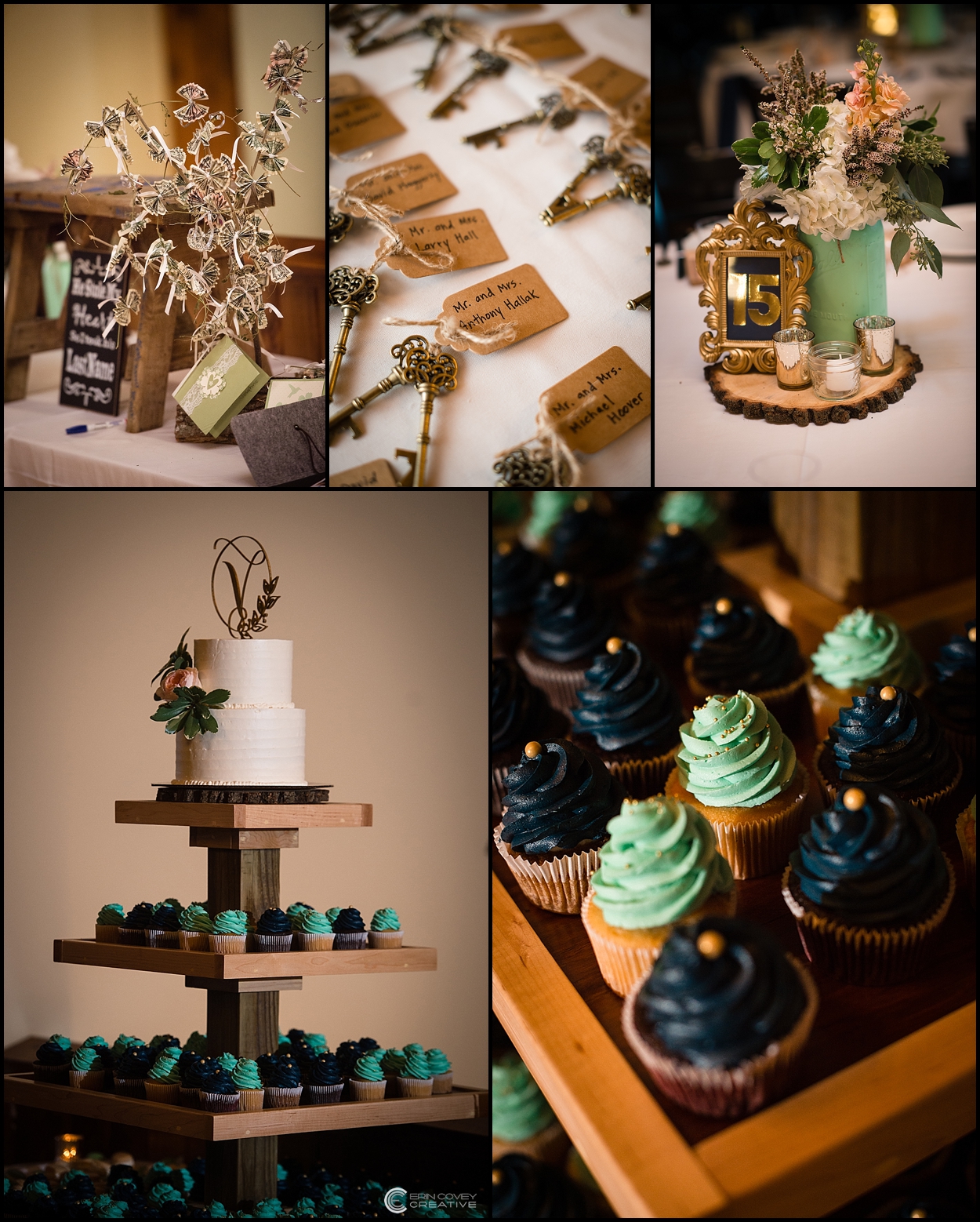 First dance shots were both sweet and fun with a spin at the end!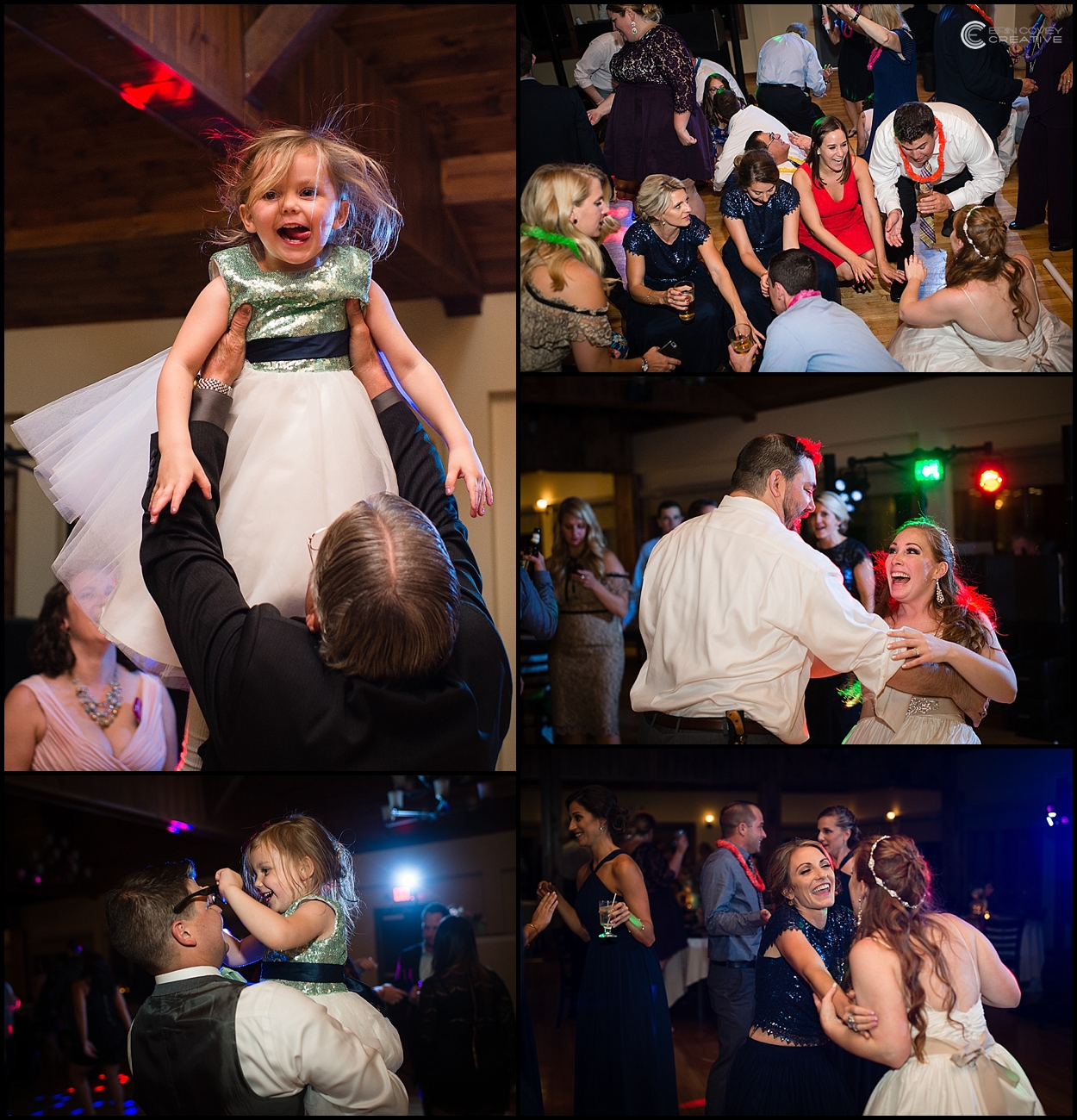 These are shots totally encapsulate Nikki and Jon – spontaneous, joyful, up for anything…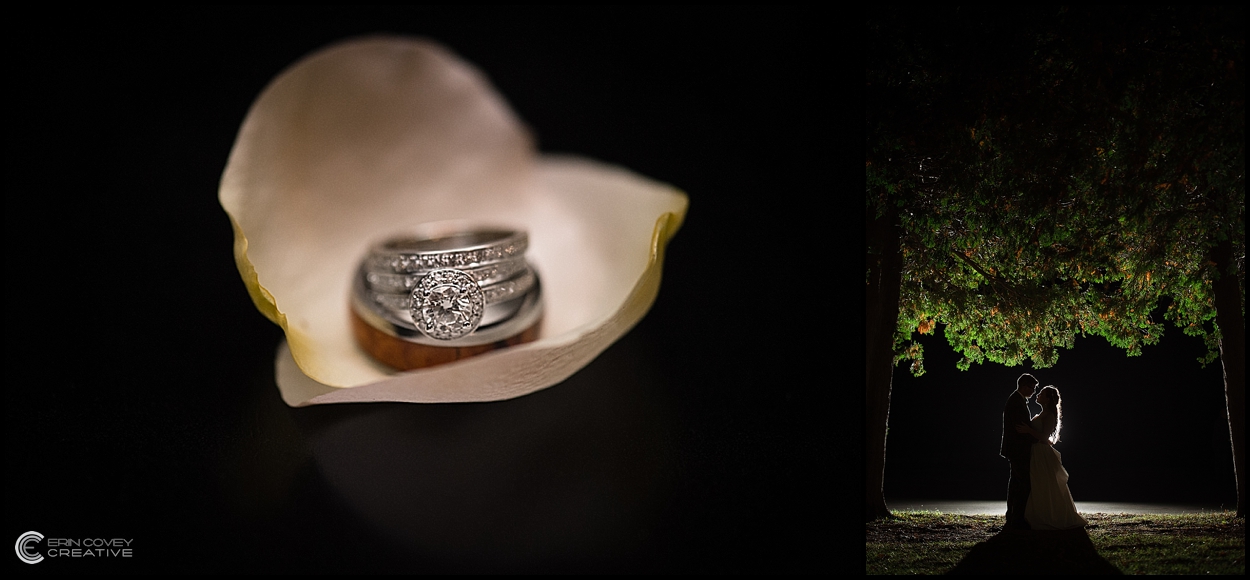 Nikki and Jon, I'm so glad we got to hang out a bunch of times together before the wedding, it made me appreciate your unique love and fall for you even more! There is no greater honor than photographing your amazing day!
A huge thank you to this A+ team!
Beauty: Flawless Salon and Beauty Bar
Dress: Kleinfeld Bridal
Bride's headpiece: Thomas Knoell Designs
Reverend: Paul Messner
Ceremony & Reception: Cedar Lake Club
Florals: Flowers by Suzanne
Cake and cupcakes: Bite Bakery and Cafe
SaveSave
SaveSave