Hey party people! It's been nearly four months since I've blogged one of these Friday Randoms. I have no legitimate excuse for this so I might as well begin with my head held low…
The arrival of spring means the absolute worst treats are on display (Easter candy) but this recently discovered item is truly disgusting (I like peanut butter everything and this has gone too far). It's basically like eating Teddy Grahams in milk…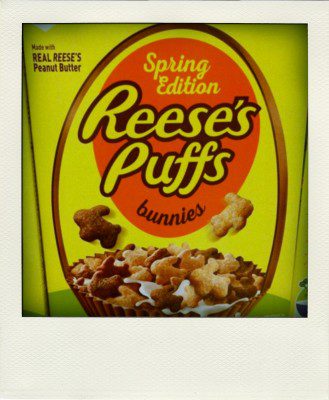 Speaking of treats though, I nearly lost my mind in excitement when I saw these Hermit cookie look-a-likes at Hannaford recently.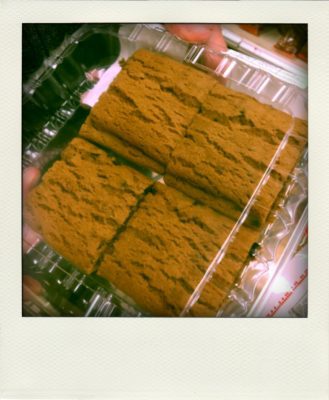 There are just two things I ate as a kid: Cottage cheese. Freihofer's Hermit cookies. (Not together) I lived on these as a kid and even though Freihofer's brand is long gone, these grocery store ones are still every bit as wonderful as I remembered!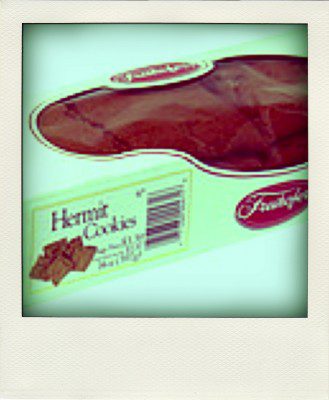 Speaking of imposters…how is this legal? A total rip on Thin Mints! (I tried them at Starbucks and they were great)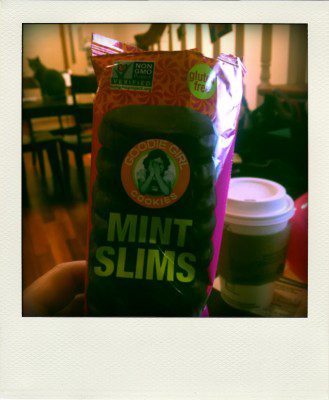 Hey any of you guys on Ello? Seems pretty cool.
Equally as great, Schitt's Creek: the only television show I will ever watch…
Let's switch radio for a bit. Many of you may know I used to be a news reporter and was really into the storytelling aspect of it all. Radio really went downhill in the 10 years I was in the industry. Staff was gutted everywhere. There was no value anymore put on captivating long form stories, but, slowly that's making a change. I was absolutely riveted to this S-town Podcast. I think you'll love it. It's wonderful there is renewed demand for this type of programming!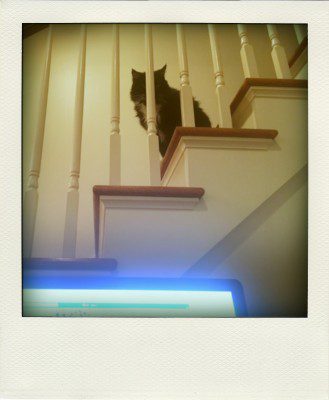 That little creep stares at me while I edit/blog.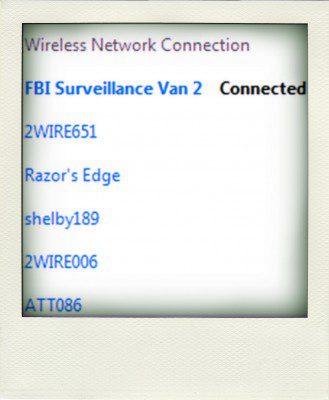 Hey, do you guys ever check out the wifi hotspots just to see if anyone has clever names? Me too.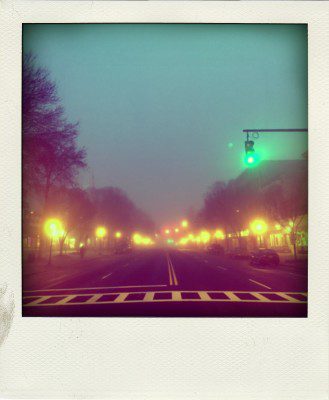 That's just a crappy cell phone pic of sunrise fog on the street. I thought it was cool that everything was all blurry.
Finally, this is what heaven looks like after a long week…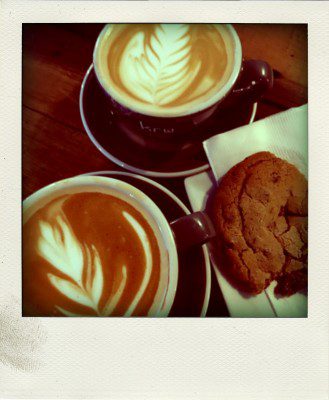 TGIF!